Fully animated weather widgets for your iPhone 6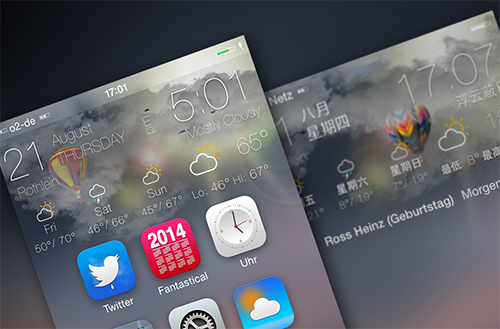 This free add-on for the iPhone 6 installs 3 animated Weather Widgets for the Cydia theme X-CLASS but also works without this theme. For use with iWidgets, SBHTML, Groovylock and LockHTML including own menus for a simple setup.
Fully supporting Englisch, German, French, Chinese, Spanisch, Finnish, Italian, Turkish, Dutch, Danish and Russian (!)
Main theme X-CLASS for download needed. Please use the Cydia search if you want to know more about this theme.
For any questions please first read the detailed Instructions.pdf inside the X-Class theme folder on your device or visit my forum at www.modmyi.com.
(Widgets base on UniAW6 so credits to Ian Nicol and Dacal)
(c) 2015 by arthouse, Germany