Compatble with iOS 8 and 9

WhereIsMyCar is an application that automatically saves your parking location.

NOTE: To use all application features, your vehicle needs to be equipped with Bluetooth and paired successfully.

If your vehicle is equipped with Bluetooth, application will detect when you exit it (bluetooth disconnect event), acquire your location and store it.There is also a way to store your location manually (press & hold desired location on the map).

Application doesn't require to be opened/active in background. Your parking location will be saved automatically even if you close the app.

You can choose to store last 5, 10, 15 or 20 locations.

Application has a list of some vehicle bluetooth names, but unfortunately not all. If your vehicle bluetooth name is not included in the list, you'll have to enter it manually in the app settings. Settings -> Bluetooth -> My Devices -> Your vehicle's BT name should be listed.

Application was tested on various vehicle makers including KIA, BMW, MINI, Mazda, VW and many others.

Before buying, please check if your vehicle's bluetooth compatible with the application. To check it, you can download a free tweak "VehicleNotifier Lite" from Cydia. In the tweak's settings, turn off "Only Verified Vehicles". When you enter your vehicle, you should be able to see your vehicle's bluetooth name that you can use in WhereIsMyCar settings.
Settings -> VehicleNotifier Lite -> Turn Off "Only Verified Vehicles" -> Status (should show your vehicle's BT name).
App added to Home Screen.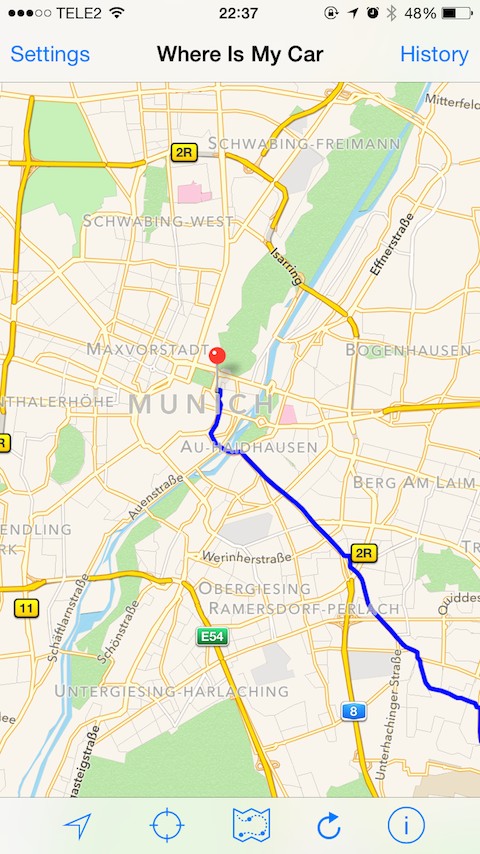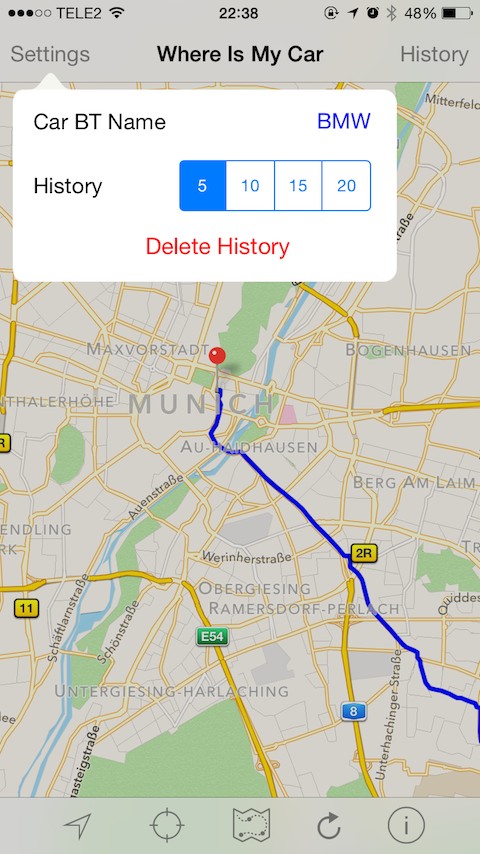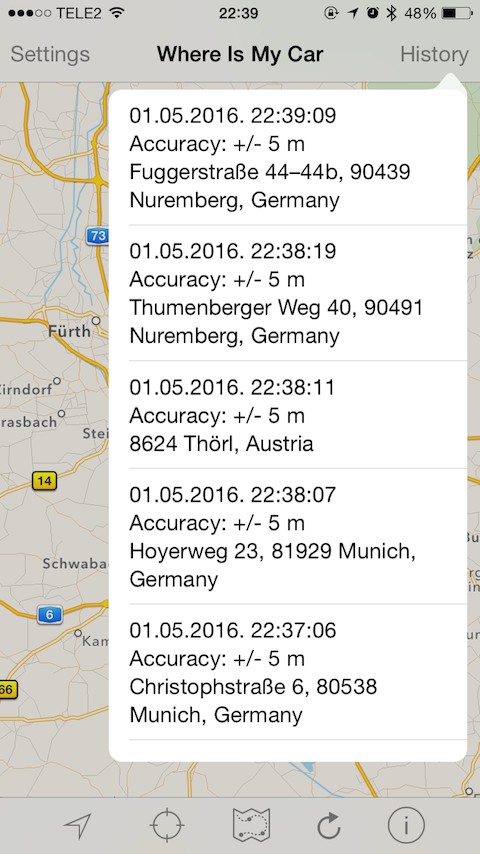 9.3.3 bugfix