This item has been discontinued.

SpotFile allows you to browse your Filesystem very fast and directly from Springboard using Spotlight.
You can navigate through it by selecting directories, typing in the directory path or hitting the back button to go back.

Compatibility:
iPhone and iPad running iOS 7.0 - 7.1.2.
It has 64bit support.
Optimised for iPad.

-Compatible with SmartSearch
-Compatible with AnySpot
-Compatible with Search+

SpotFile is a "quick-access" Tweak which besides giving your access to the Filesystem also comes with some great features.

Features:
• Open in iFile (Opens the selected File or Folder in iFile)
• Open in MyFile (Opens the selected File or Folder in MyFile)
• Delete Item (Deletes File or Folder)
• Attach to Mail (Creates a new Mail template with the File attached to it)
• Upload to Dropbox (Uploads the File to Dropbox, Dropbox Configuration in App)
• Save to Library (Saves Image Files to your Photo Library)
• Copy Path (Copies the Path of the current Item)
• Install Package (Installs Debian Packages and gives you the output of the installation)

Features Planned:
Rename Items at Path
Image Preview

I am open for Suggestions :)

BIG Thanks to Cykey and DHowett!

To Configure: the preferences are in an app added to your home screen.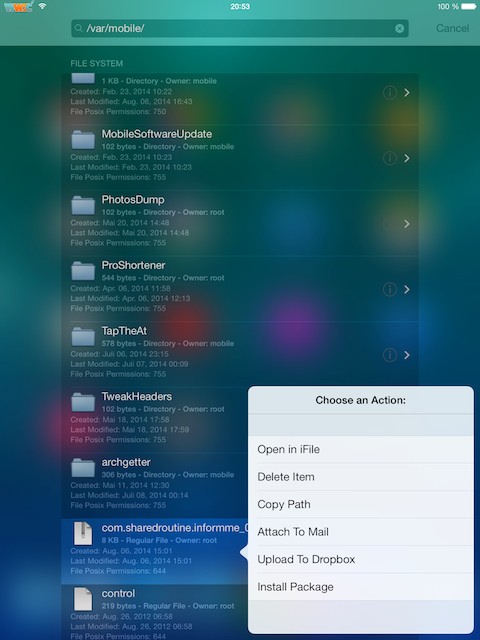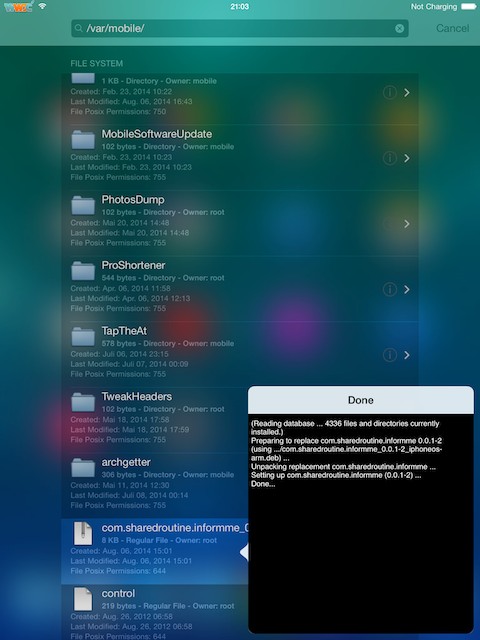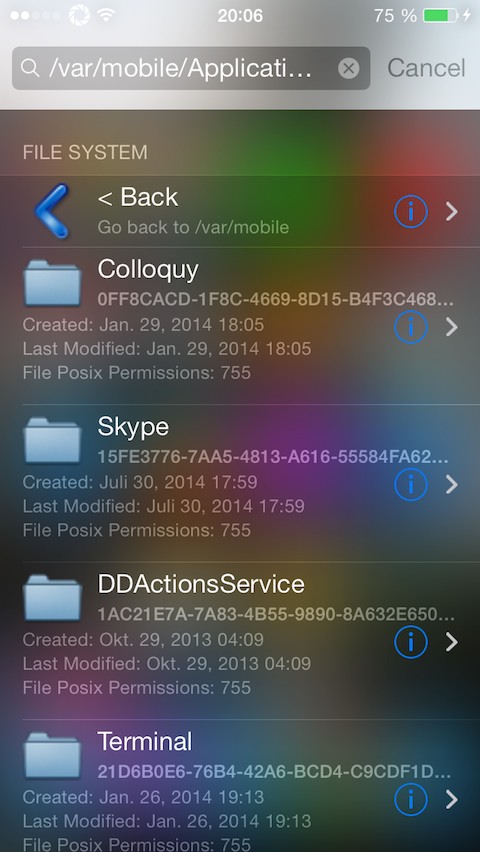 This item has been discontinued.