Safe Alarm 2
The Ultimate Alarm Tweak

Compatible with iOS 9
Want to try it? Get Safe Alarm 2 Lite
For iOS 7 & 8, try Safe Alarm (iOS 7 & 8)

Completely customize your Alarm! Change the volume level, add some fade to it and even set it to auto stop or snooze! Safe Alarm 2 has been rebuilt from scratch to improve compatibility and performance. It works on all iPhones and iPads with iOS 9!

Safe Alarm 2 Per Alarm Features:
- Volume Level
- Song Fade-in with custom time
- Custom Vibration on Silent and Ring Mode
- Snooze Time
- Auto Dismiss Alarms in a predefined time (Stop or Snooze)
- Math Equation to disable alarm with 4 difficulties


Safe Alarm 2 Global Features:
- All Per Alarm Features can be default to whatever you want
- Custom Sleep Button Action ( Stop, Snooze or No Action )
- Swipe to Delete Alarms ( This feature is native on iOS 9 )
- Mass Edition of Alarms - Select, Edit and Remove more than one alarm.
- Button to Toggle All Alarms
- Alarm Cloning ( Tap and Hold Alarm to Open Menu )
- Open Clock on Alarms Tab on Control Center
- Disable Touch ID unlock when Alarm Triggers
- Stop Alarm from LockScreen instead of only Snoozing
- Show Remaining time until Alarm fires directly on the clock app
- Activator Gestures: Stop the Alarm, Snooze the Alarm, Turn On All Alarms and Turn Off All Alarms

Safe Alarm 2 is now full translation ready, if you want to help please go here.

For a quick and beautiful way to set alarms, check out Tether.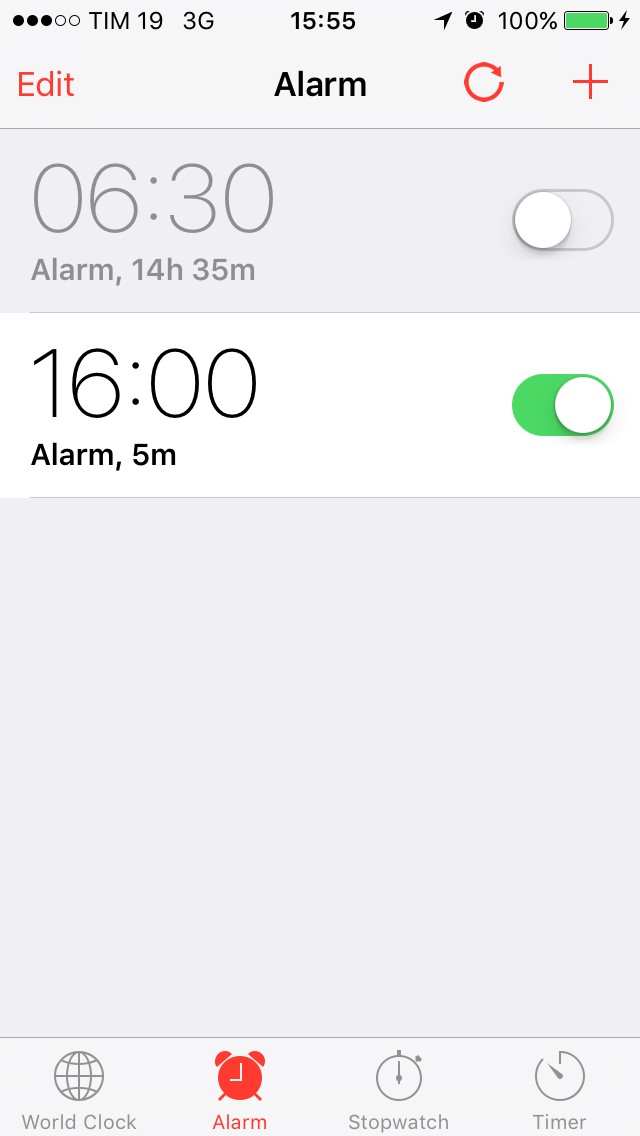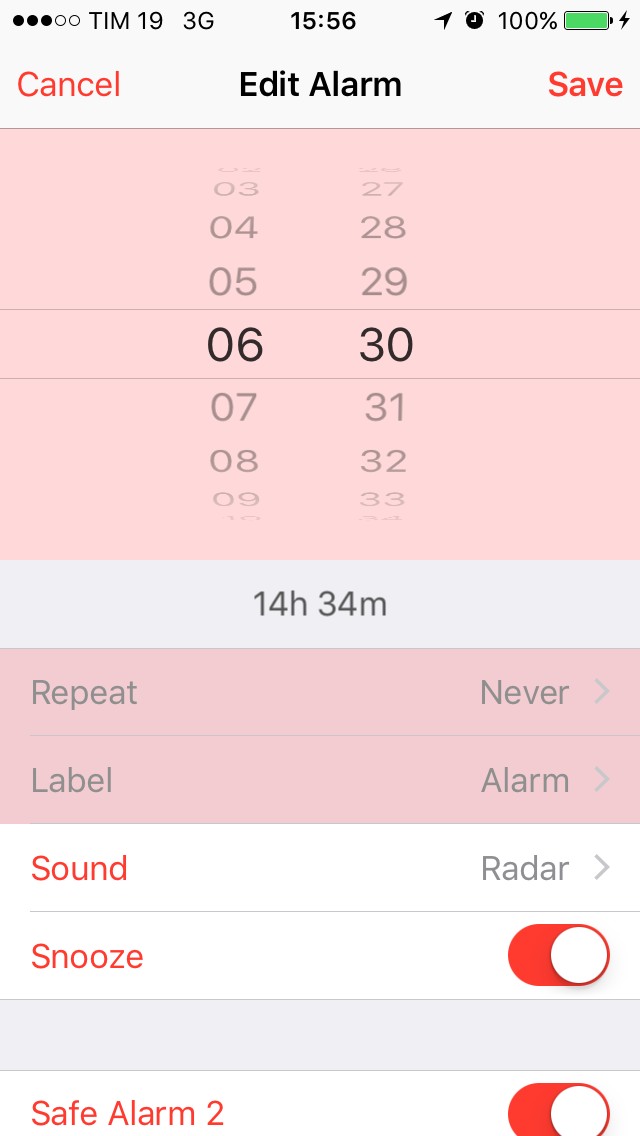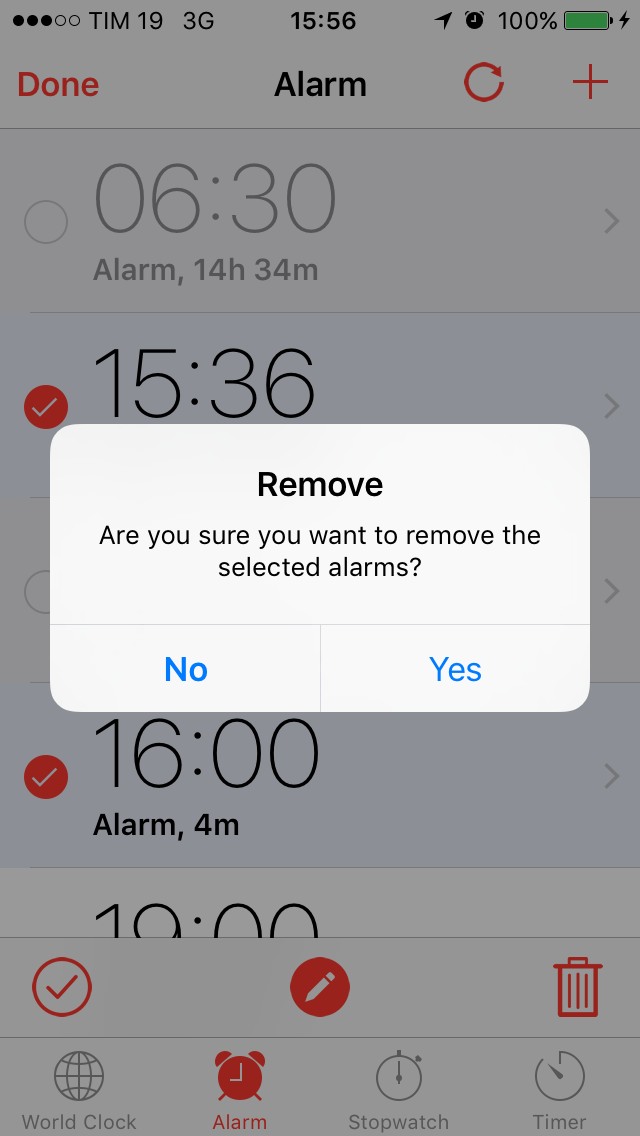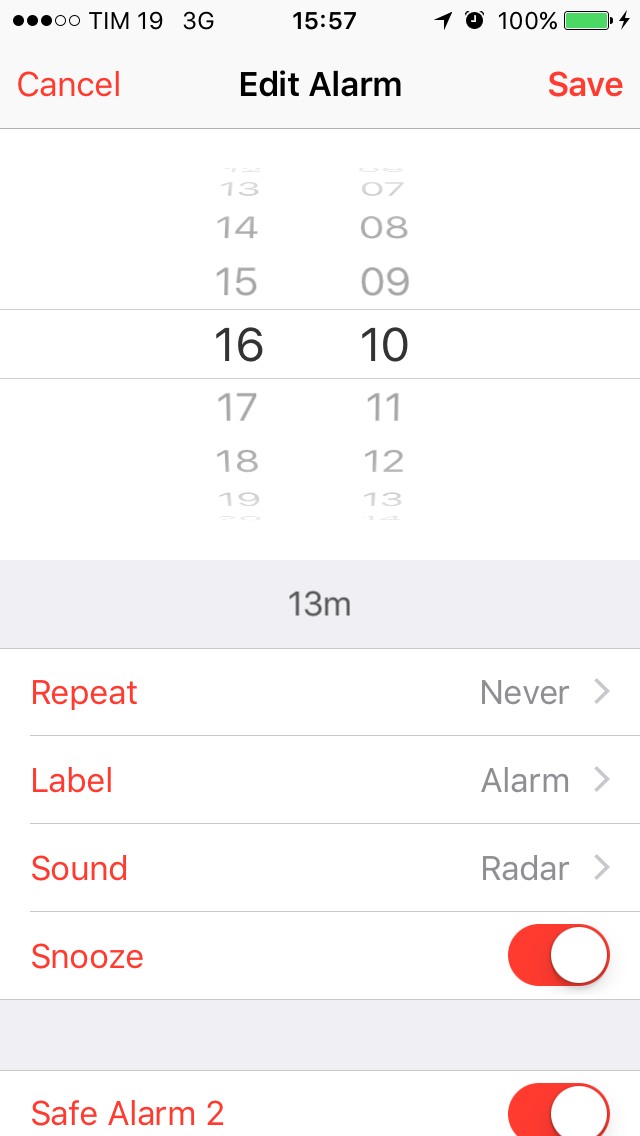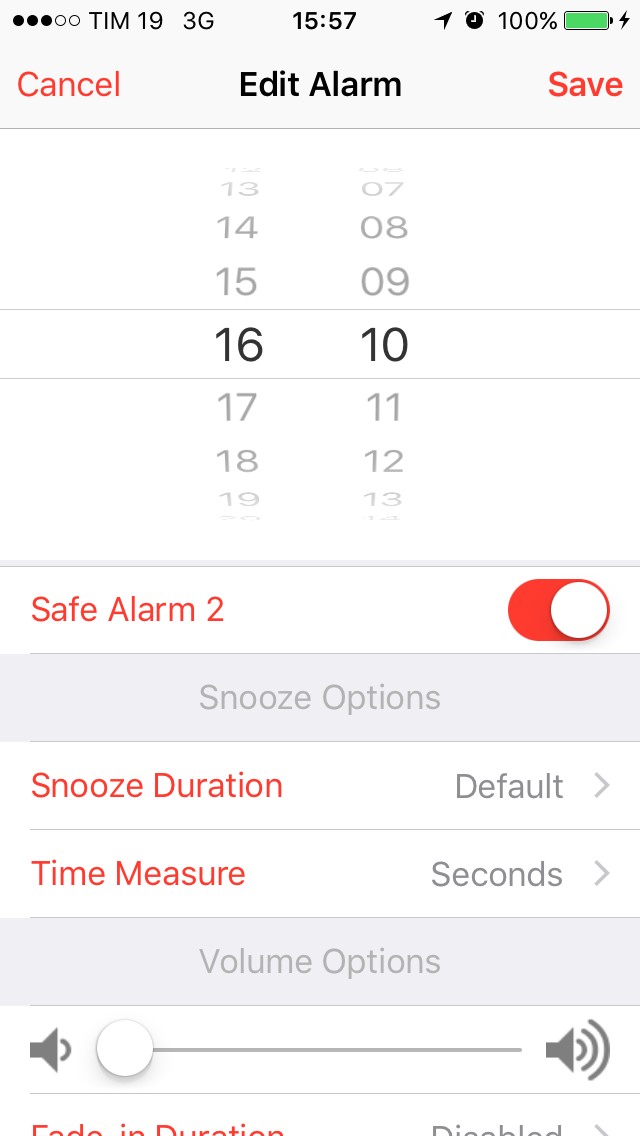 Support iOS 9.3
Improved the Tap to Edit feature to avoid editing an alarm when you just want to turn it on or off.
Fixed the time until alarm label not showing properly on some devices.
Fixed support button not working in settings.
Decreased the long press interval on alarms in order to open the clone menu faster.

In version 1.1.2-1