Compatible with iOS 7, 8 and 9

Display your reminders on the lockscreen with this tweak, and have them in front of you at all times. The reminders will not disappear after unlocking or pulling the Notification Center down (while other notifications, like missed calls and messages will still behave as before). The reminders will be seamlessly integrated in the lockscreen notifications system, so you can use this tweak along most other lockscreen customizations.

Swiping right on a reminder will open either the default Reminders app or any other app you choose.

You can fully customize the behaviour and look & feel: number of reminders to display, should it display reminder location, separator lines, reminder priority. Text size and color of all reminder elements and the icon style is also customizable. The wallpaper blur can be disabled when the reminders are present on the lockscreen.

It is compatible with Calendar for Lockscren tweak, so you can use both at the same time, and choose the order of the displayed notifications (reminders, calendar events and all other notifications).

Configuration is done in Settings/Reminders for Lockscreen. Compatible with all iOS 7, 8 and 9 devices (including 64bit ones).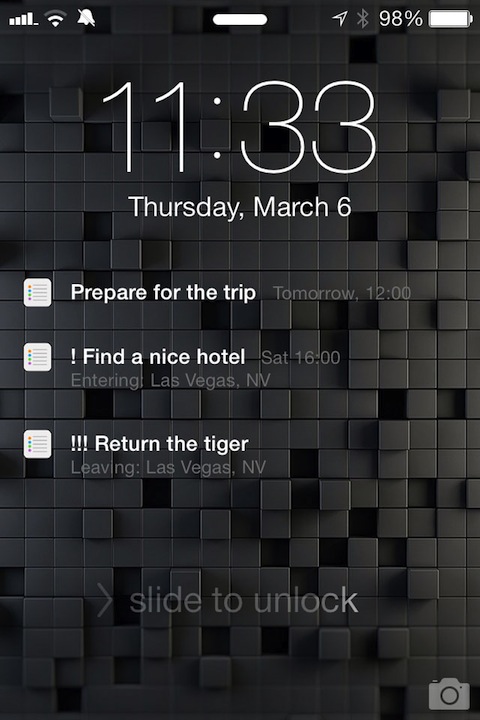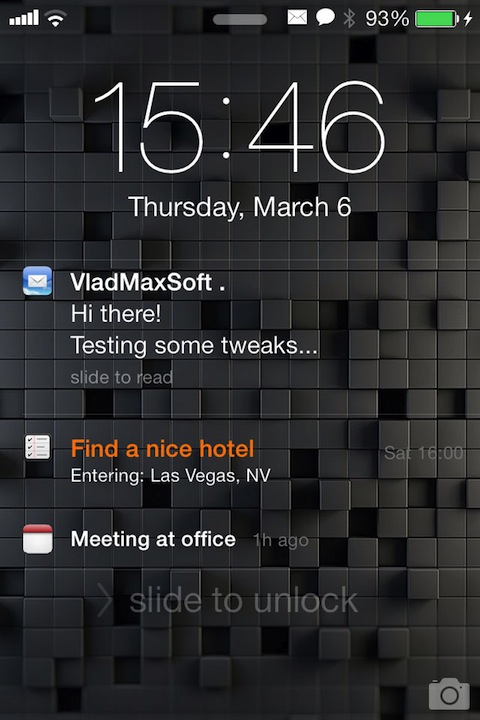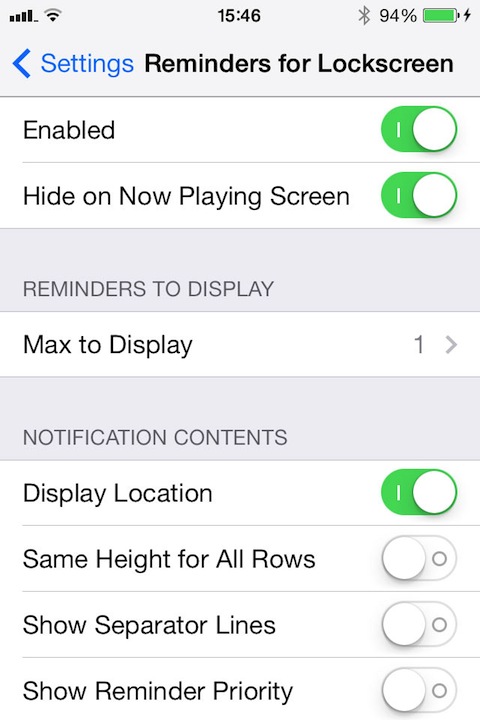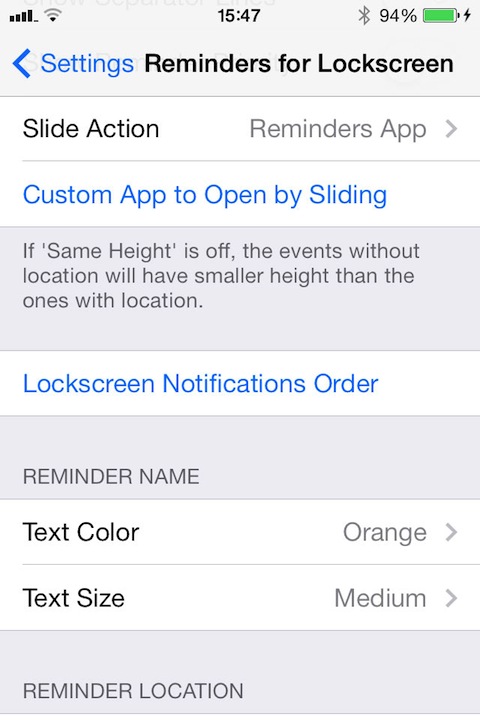 - iOS 9.3.3 compatibility
- fixed Enable button in settings

v1.6.1