Compatible with iOS 10
For iOS 7/8/9, try
Pasithea
.
Pasithea 2 is a tweak that lets you manage the iOS clipboard history.
————————————————
Developed by ichitaso & Hiraku
————————————————
Pasithea 2 has two methods of usage.
The first is Pasithea Keyboard. By default, Pasithea Keyboard replaces the Tibetan keyboard and automatically adds itself to the activated keyboards list. Pasithea Keyboard can be used to quickly insert past pasteboard history just by switching to it via the iOS "globe" button.
Please note that if you need to use the Tibetan keyboard, you may choose to instead replace the Tamil keyboard - you may do this from Pasithea's settings.
If you do not wish to Pasithea Keyboard at all, you may completely turn its functionality off in Pasithea's settings.
The other method of usage is Pasithea's Flipswitch listener - suitable for use in either Control Center (via FlipControlCenter or similar tweak) or Activator.
When Pasithea's Flipswitch listener is invoked, it will show the pasteboard history in a popup.
Tap on the desired history entry to copy it, then tap on a text field to insert it.
By default, Pasithea will store up to 40 strings of Pasteboard history. The maximum can be changed in Pasithea's settings, ranging from 5 entries all the way to 100 entries. Pasithea will not save duplicate text strings.
Known issue: If Universal Clipboard is enabled, it will not work.
Known Issues: A bug was discovered where attempting to use the native iOS Paste functionality would sometimes fail. It is suspected this is due to Apple's iCloud Universal Clipboard feature, but we have not quite yet found the cause.
Configure options from Settings app.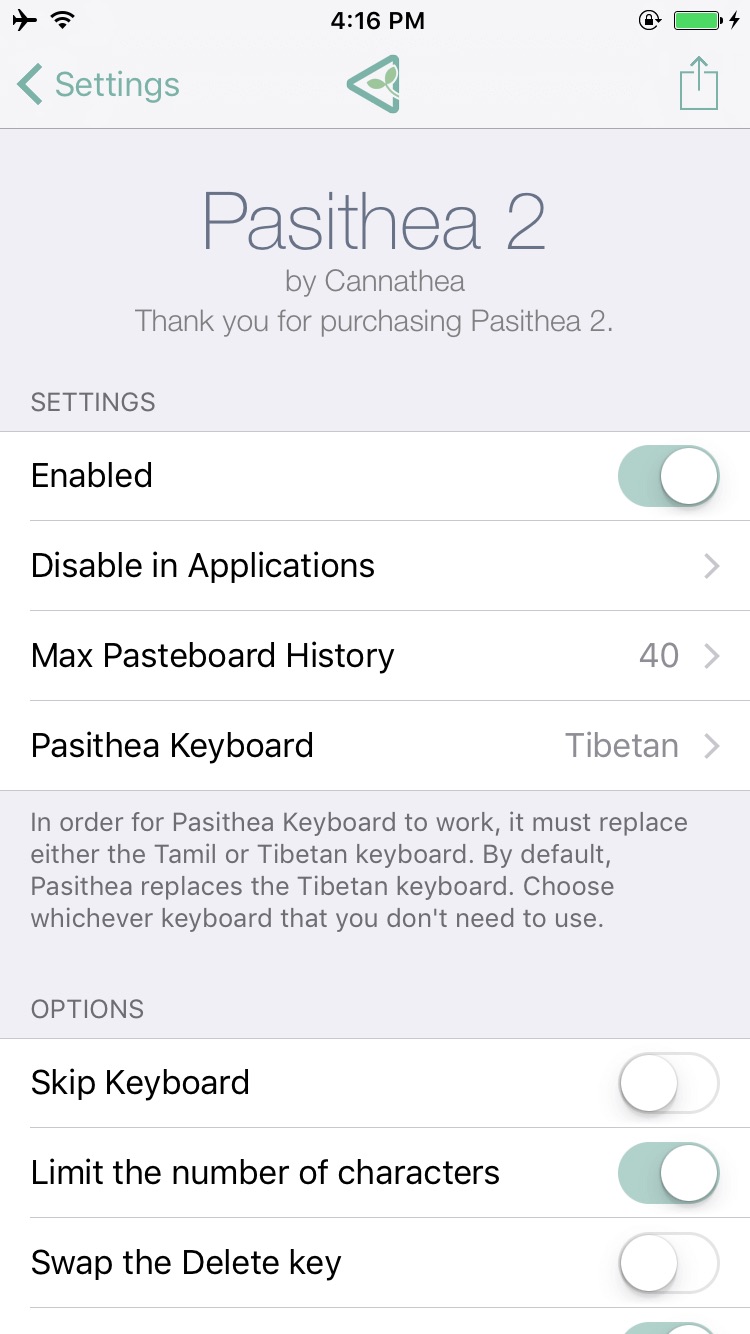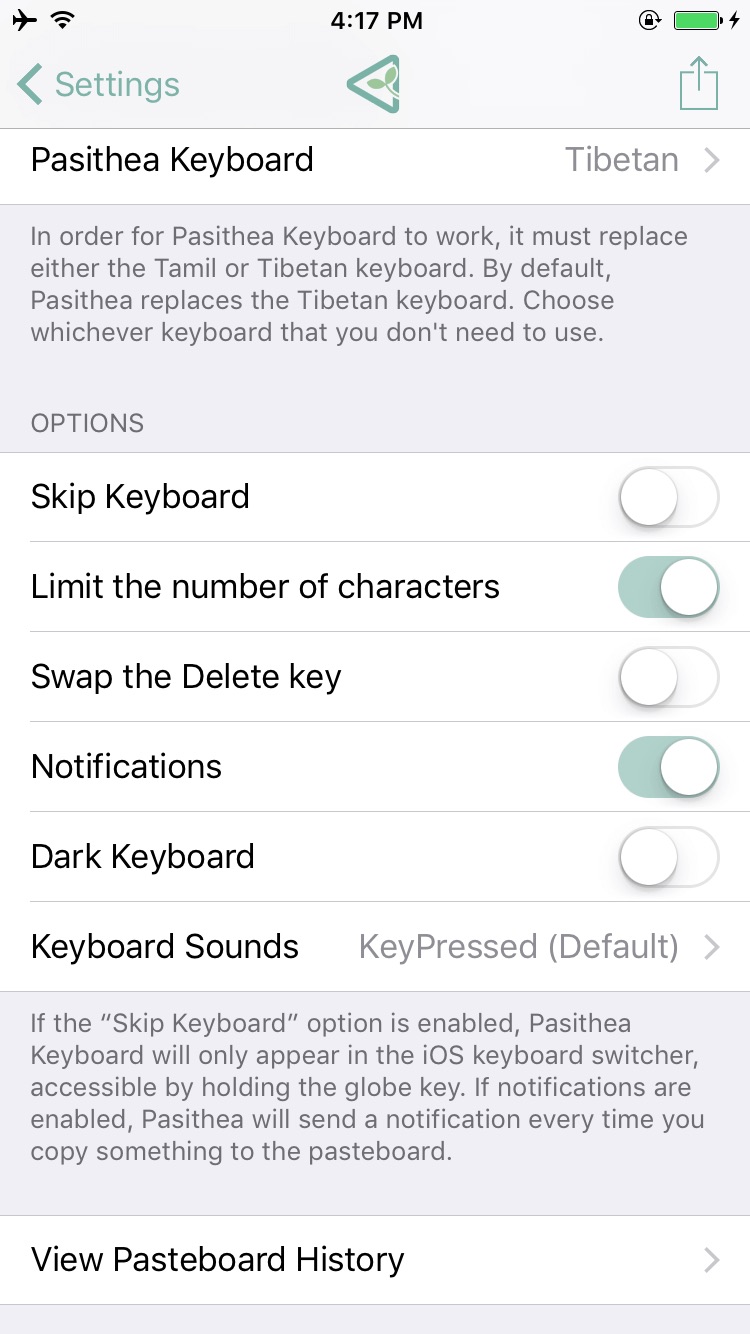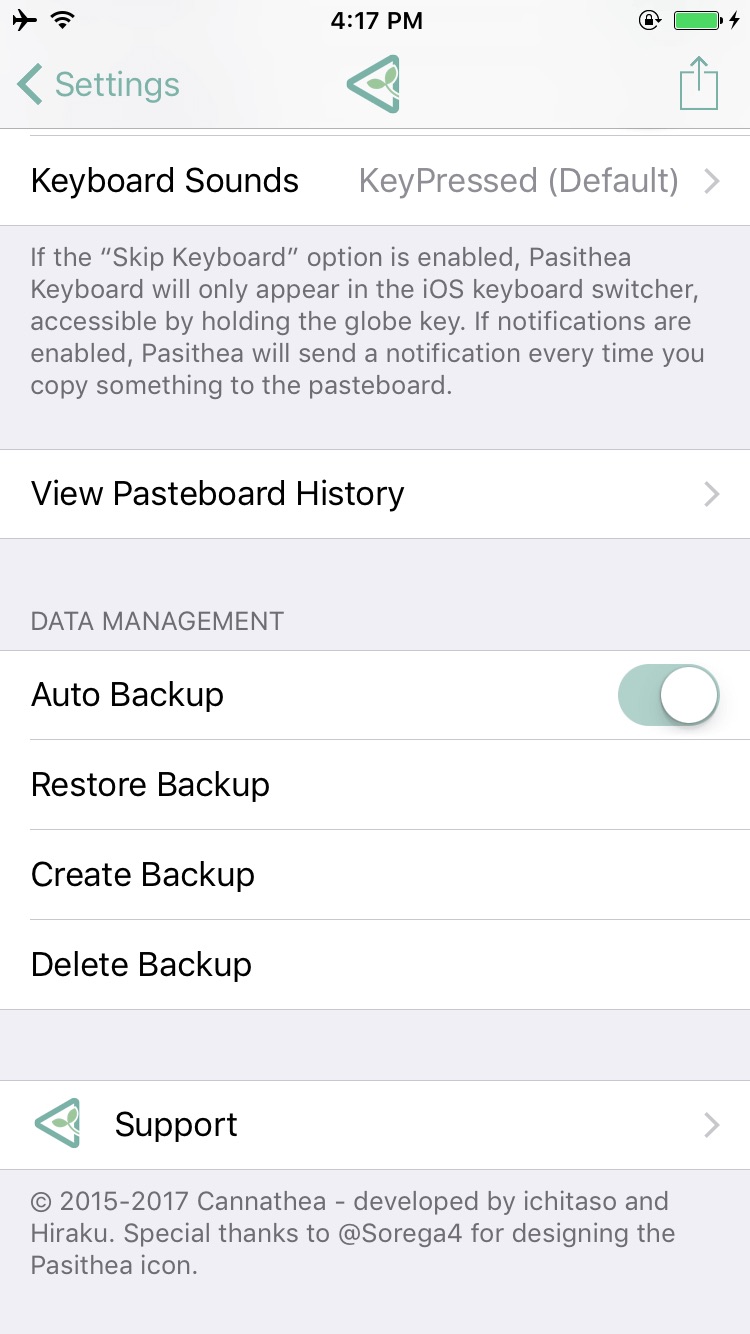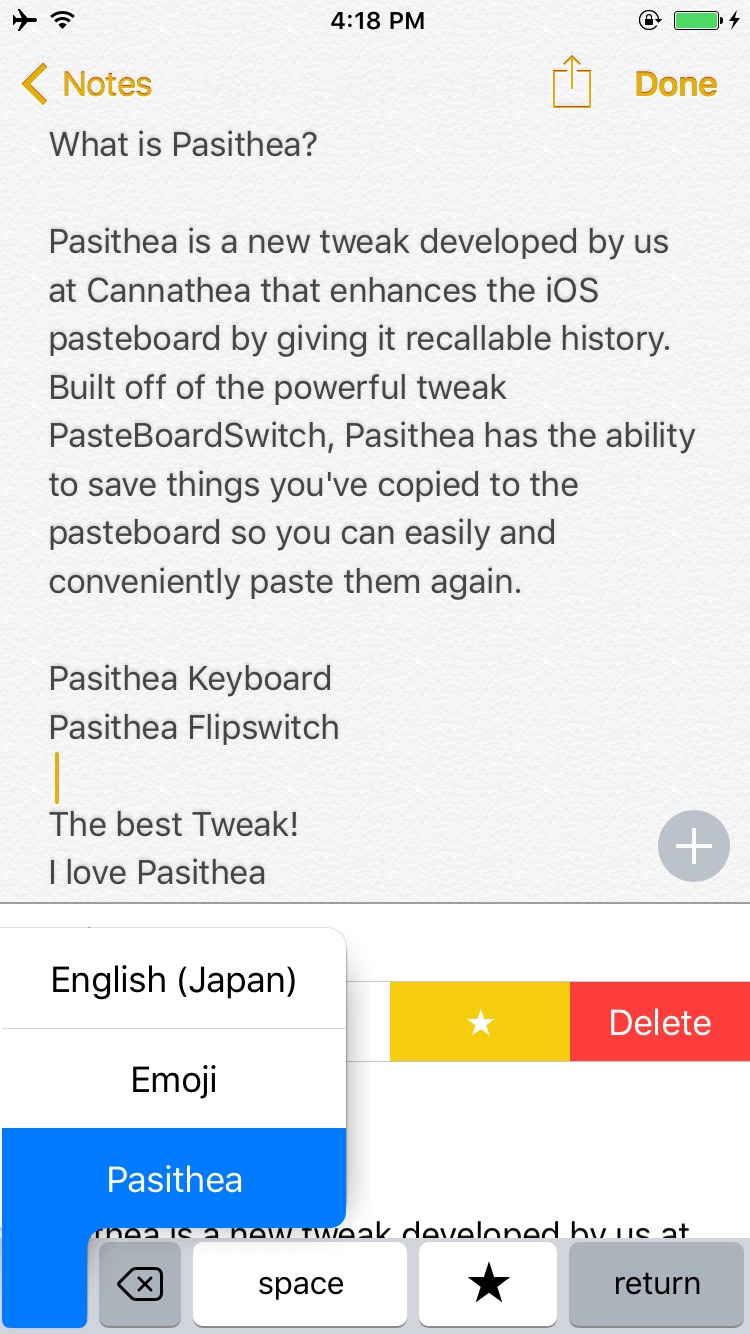 History of copied strings can be represented in Notification Center now.
Changed notification banner to MobileNotes on 10.2


v2.0.5
Add: When notification is set to ON, various actions can be executed from the banner.
Remove: libbulletin's dependency
Fix: Problems that may not remain in history even after copying
Fix: DRM Issue

v2.0.6