Compatible with iOS 10
OS X-style dock redesigned for touch screens!
** Beautiful **
Harbor is the ultimate dock tweak, inspired by OS X Yosemite. It allows you to place a nearly unlimited amount of icons in the dock of your iOS 10 device, while still being able to view all icons at once.
OS X Yosemite's dock was designed for use by a mouse, and isn't suitable for touch screens. Harbor's goal is to recreate the useful features of the Mac's signature dock, while still feeling fluid and natural to the touch. It has been specifically designed to have a native, stock feeling, as if it were part of iOS.
When touching the dock, icons rise up in a beautiful wave around your finger. When your finger is released, the icon at the top of the wave is launched in a completely smooth and refined manner. Harbor feels natural to the touch, as if it were part of iOS itself.
** Useful **
Upon receiving a push notification, Harbor also allows dock icons to jump, alerting you of missed text messages or other alerts in the event that you don't notice them. Jumping icons are able to be seen on the home screen, as well as in running apps and the lock screen.
Harbor also adds a small, black 'state dot' to indicate running apps, much like the new OS X.
** Customizable **
Nearly every aspect of Harbor can be customized to your own personal taste and look of your device. Settings include the height and width of the wave, bounce interval, animation duration, and many more.
Harbor is perfect for every iOS device. It brings useful features while adding unique and beautiful design which will be sure to leave other people in awe.
Supports all iOS 10.
Source code available
on Github
This tweak is free to download and build from source, but costs a small amount to install a "pre-made" copy via Cydia. I encourage all users to learn how to do this, for the benefit of our community as a whole, and to teach programming. It is much safer to download & build Harbor than downloading from a pirate repository. Programming is not nearly as hard as it may appear! Don't be a stranger!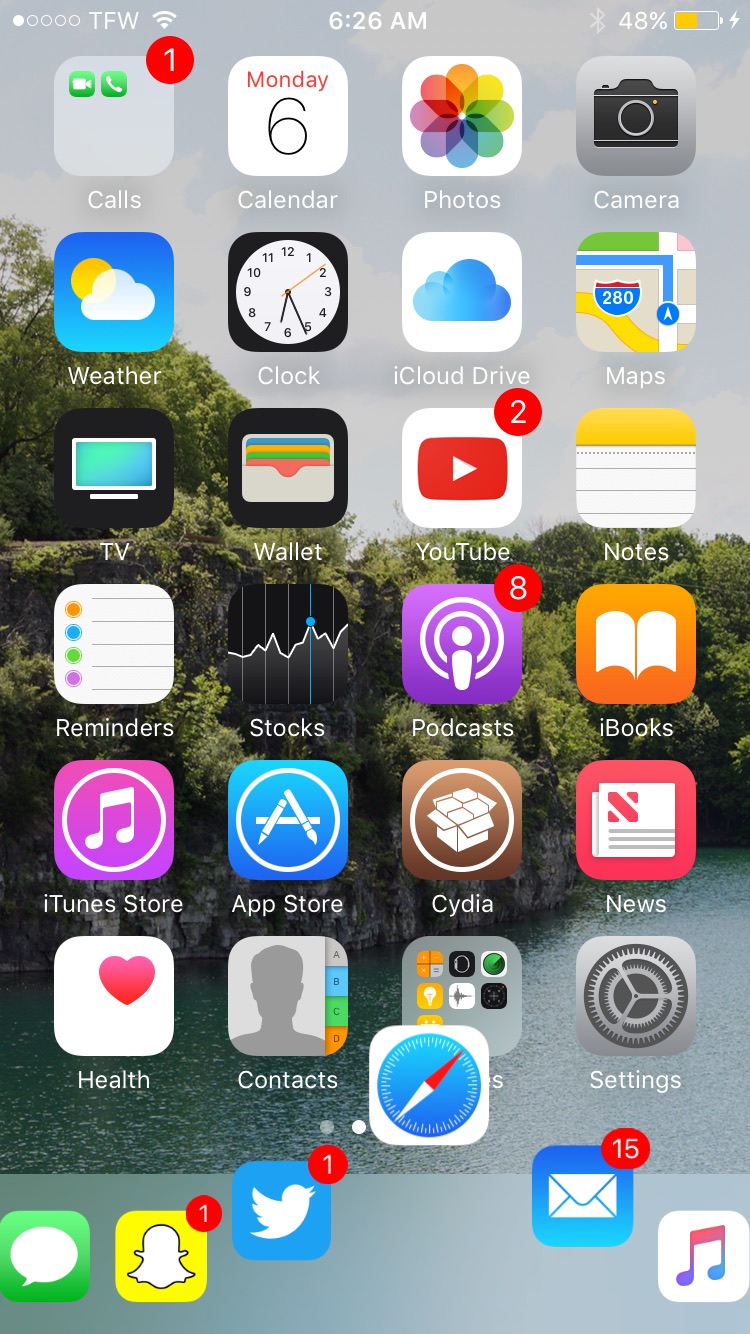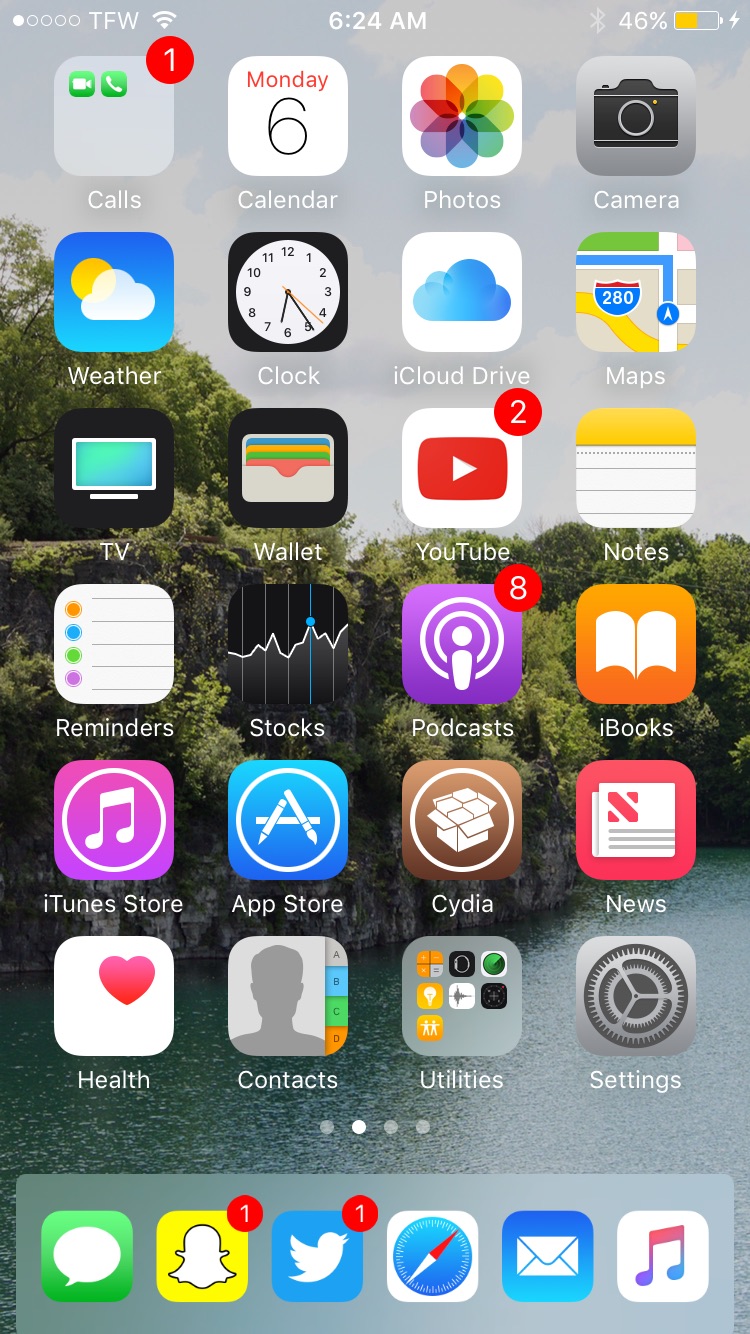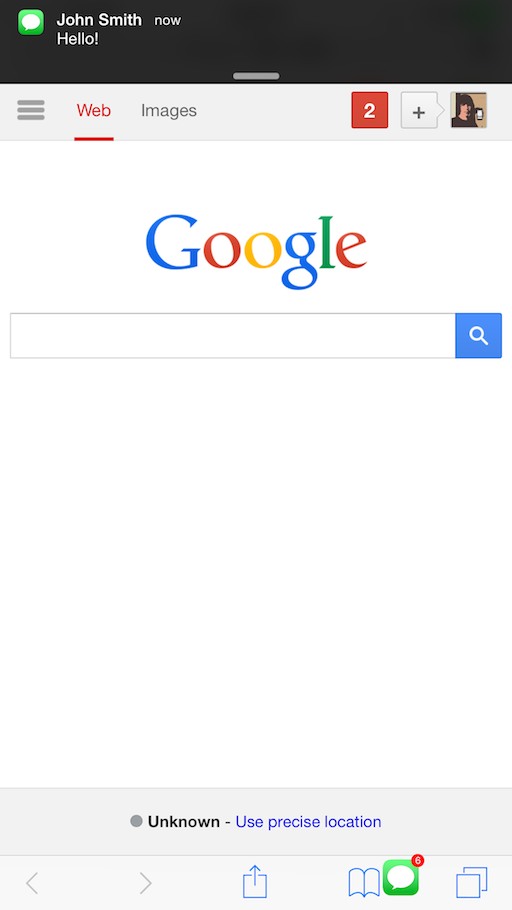 Advertisements