A Tweak Battles 2015 contestant.

Compatible with iOS 8 and 9. Supports iPhone, iPod and iPad.

DopeLock nicely adds a page to your LockScreen. Just swipe left on it and you will see the "DopeView".
From here, your life on iOS becomes easier! Indeed, you can see what is planned for today and tomorrow. Also, you can check all your events and get some details for them directly on your LockScreen!
A light and a dark mode are included.
Enjoy!

Open source on Github.

Configure options from Settings.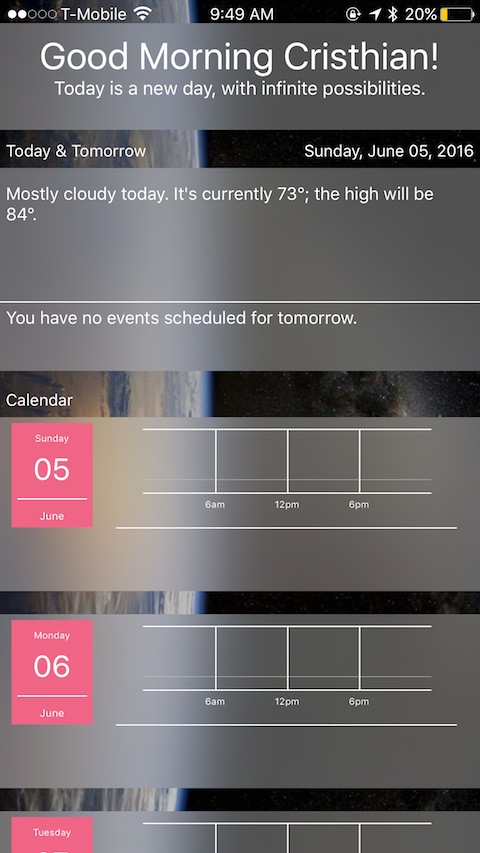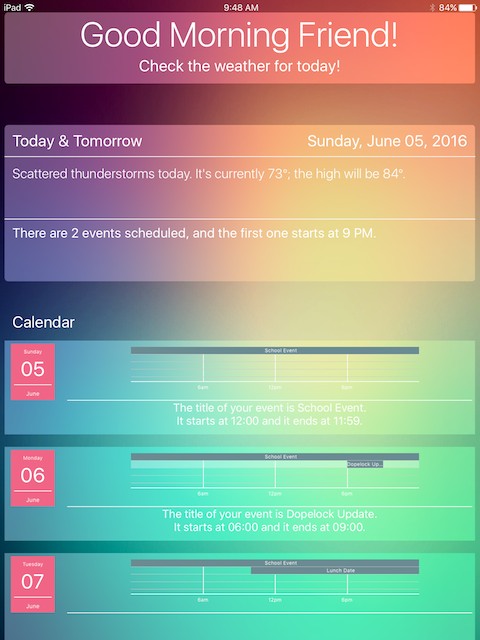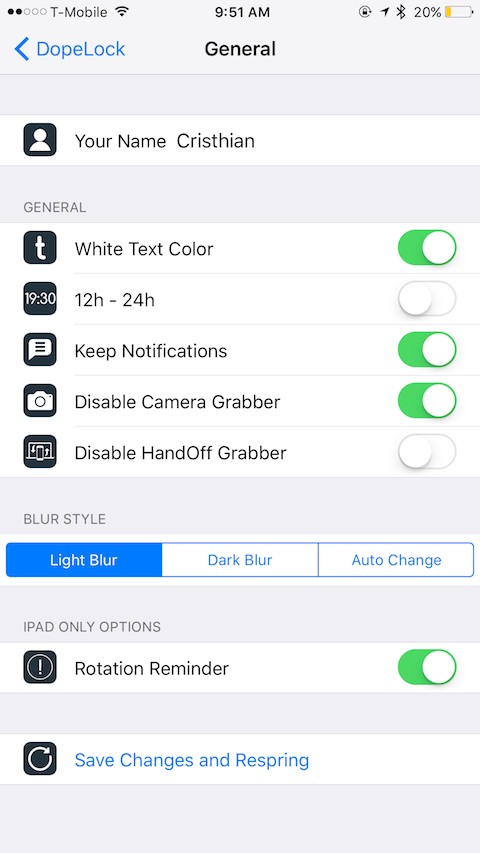 Added option to disable camera grabber
Added option to disable HandOff grabber
Improved iPad rotation
Minor formatting changes for iPhone
Minor formatting changes for iPad
Reorganized Settings

Added option to choose blur color