Works on iOS 9.0.2~9.3.3

The new, revamped version of Columba: a simple quick reply and compose solution.

Columba for iOS 9 uses the default built-in iOS systems to bring the following features to your device, meaning that it is as efficient as possible.

Columba offers:
- Quick compose from anywhere
- A new quick reply interface
- Conversation history
- Message scheduling (with images)
- Message templates
- And much more!

All of this of course is available whether you are creating a new message or whether you are replying to an incoming one.

Activator is not required, though if installed allows you to set a gesture for quick compose. Otherwise you can tap the composition button in the volume HUD.

Configure options from the settings.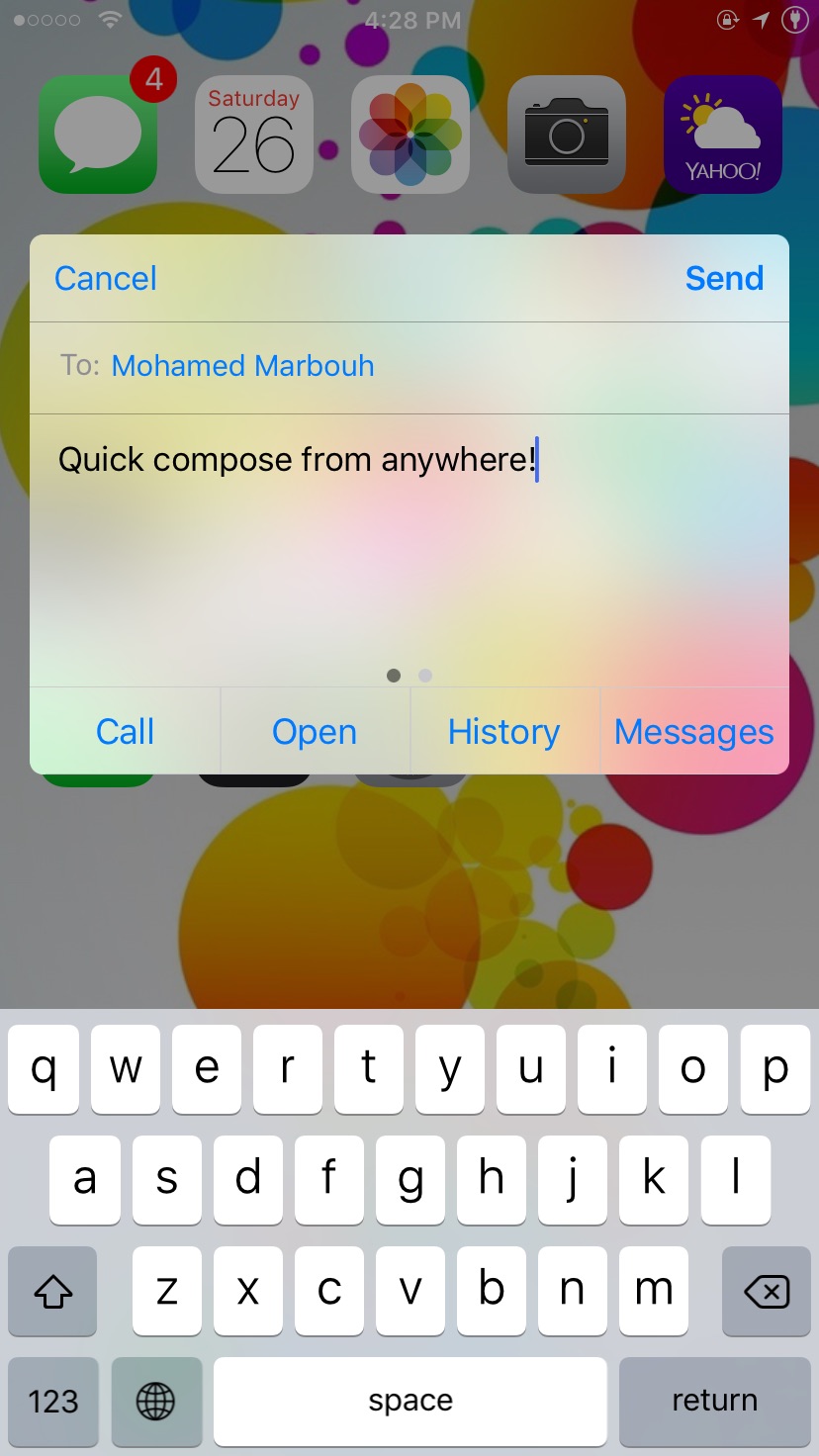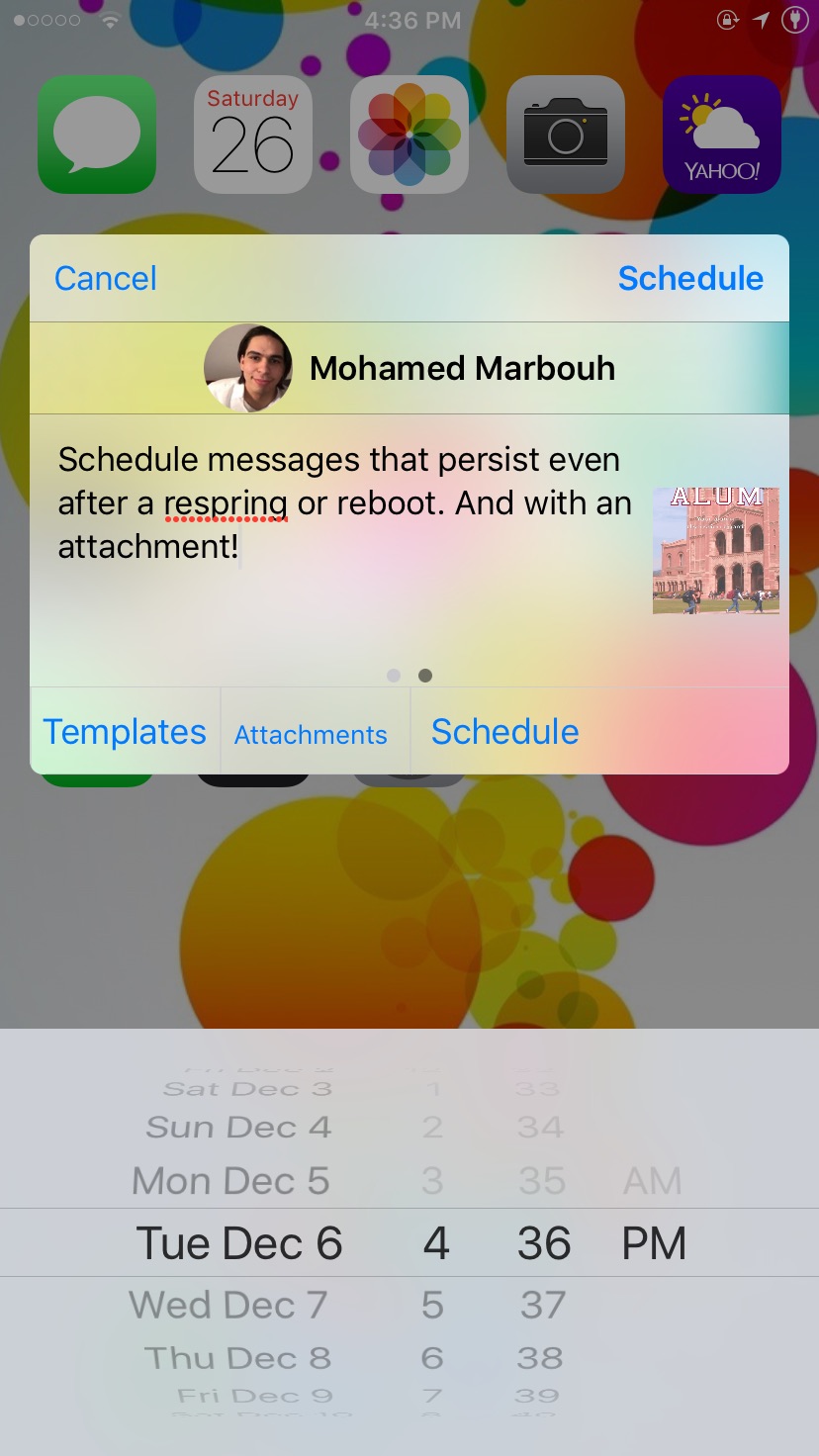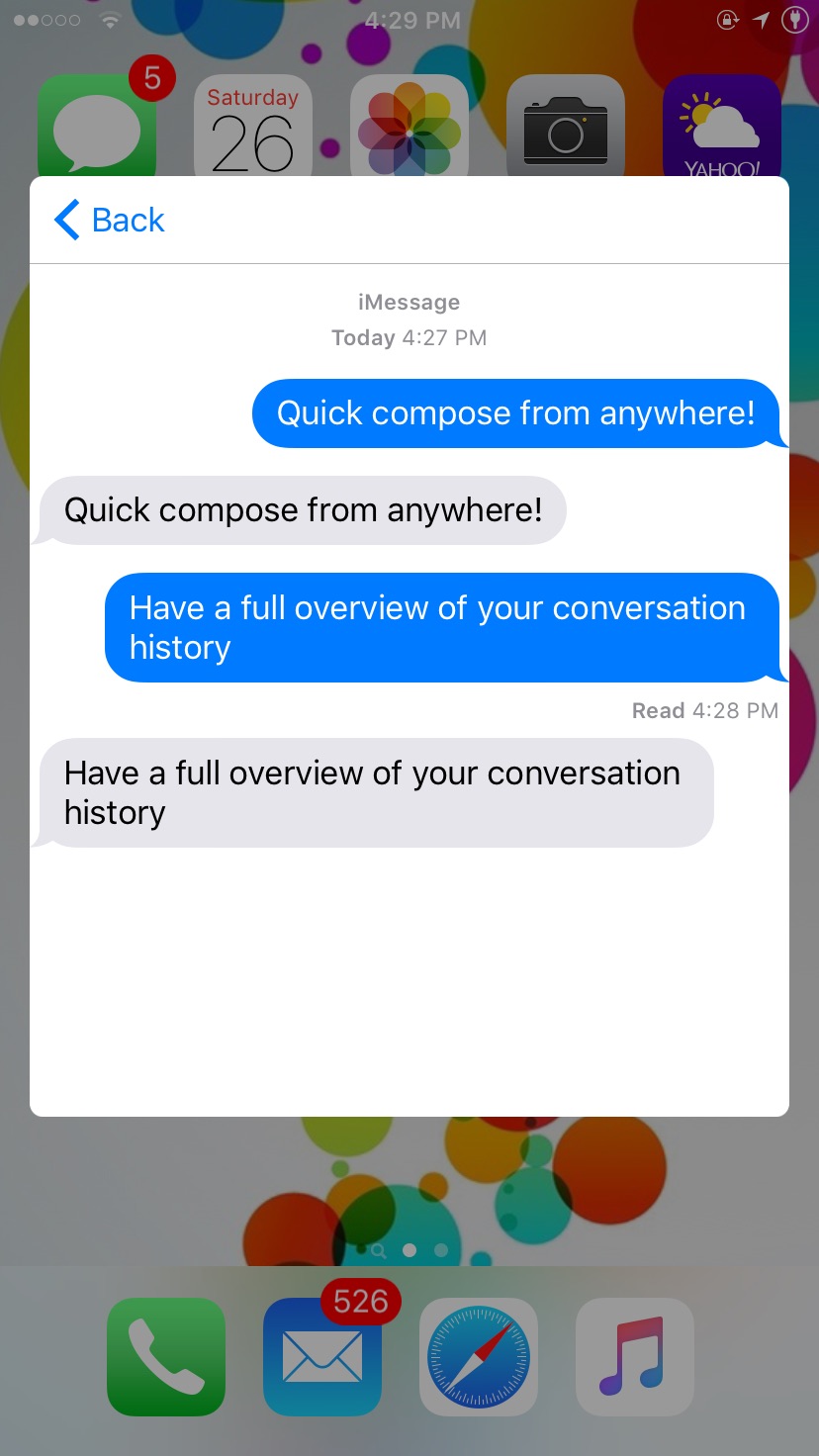 Fixed random SpringBoard crash
Fixed crash when incoming message with video or image attachment
Added option to default to Recents search in quick compose settings

Fixed crash when sometimes trying to schedule a message