*** Compatible with iOS 8 - 9.3 ***

ColorBanners allows you to customize your lockscreen notifications and notification banners - color them to match the app icon or use a specific color.

ColorBanners will automatically change the text color (to either white/gray) depending on the background color.

Configure ColorBanners from settings.

The tweak is open source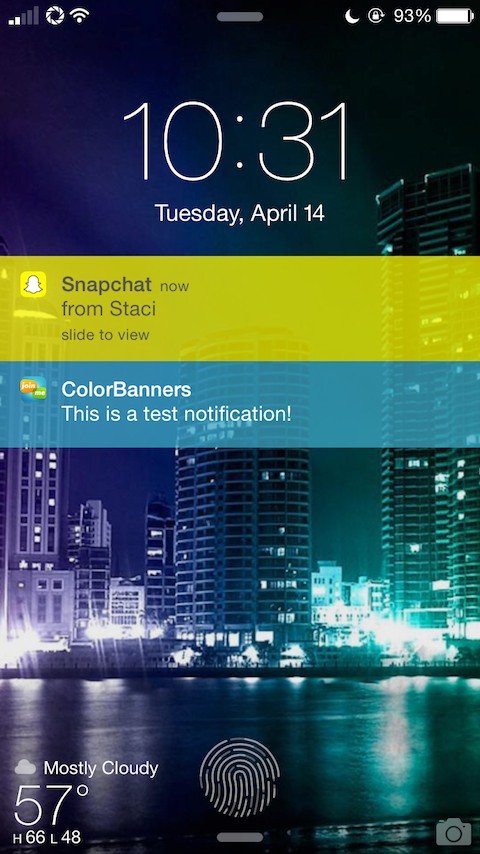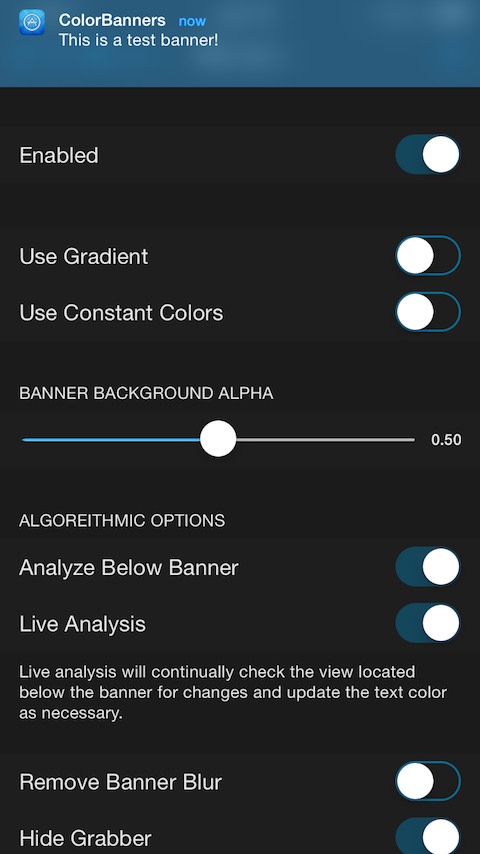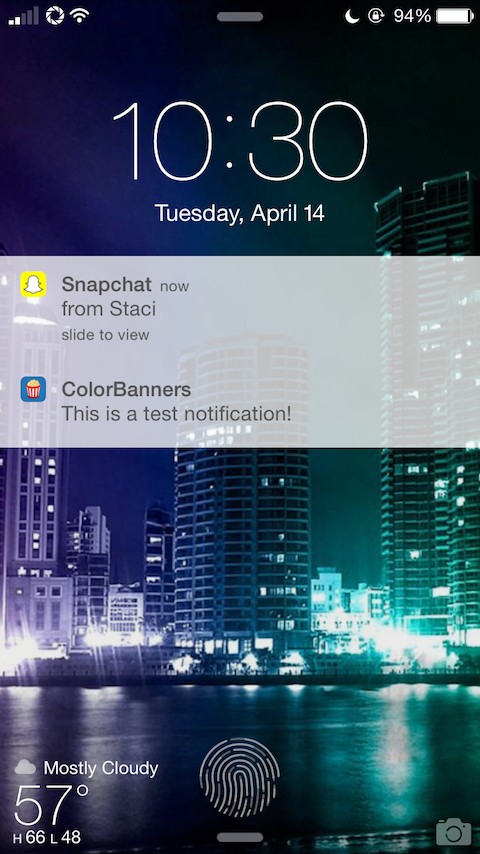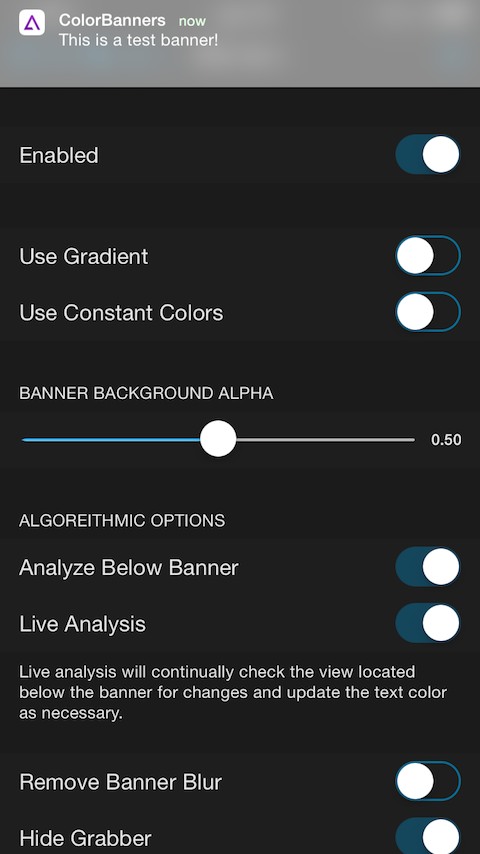 • Fix issue with Auki 2

• Fix test banner crash