Compatible with iOS 8 and 9

Axial is an awesome quicklaunch tweak for iOS 8/9. It tucks itself nicely right above the system's Control Center. You can quickly tap and go to any app straight from control center. Anywhere you can summon the Control Center, you are able to summon Axial as well. Axial also supports temporary auto unlock from the lockscreen, for those who are too lazy (me) to unlock their devices fully.

Configure options from Settings.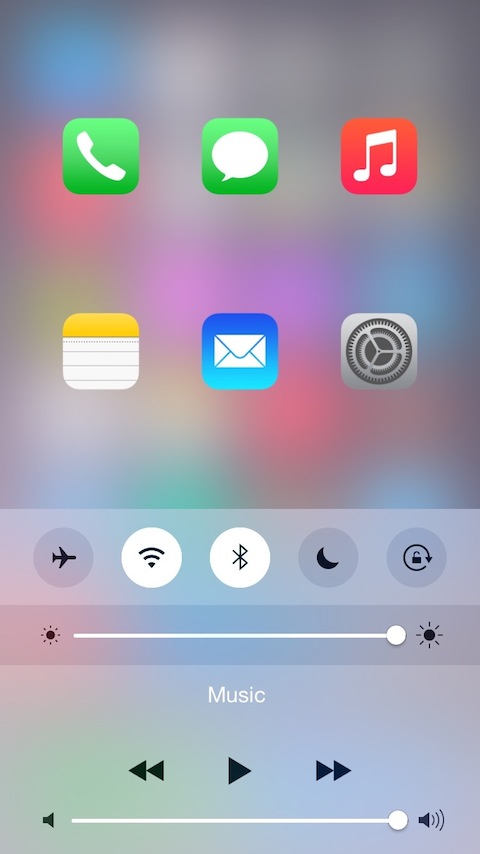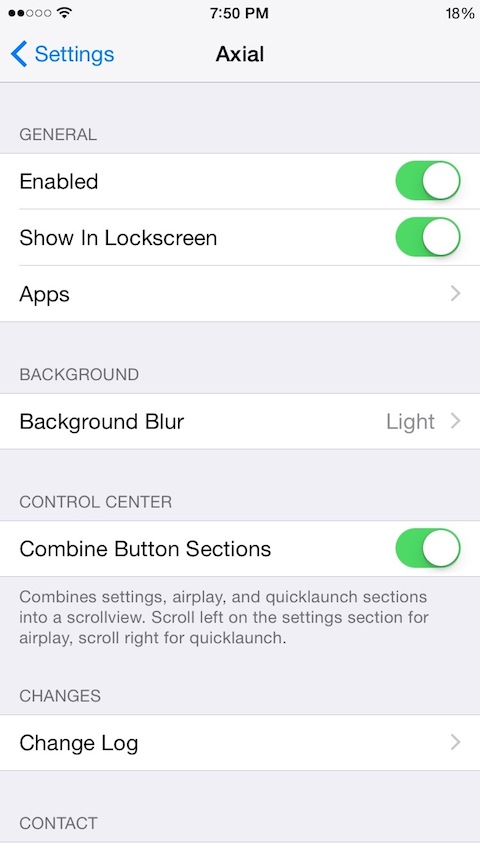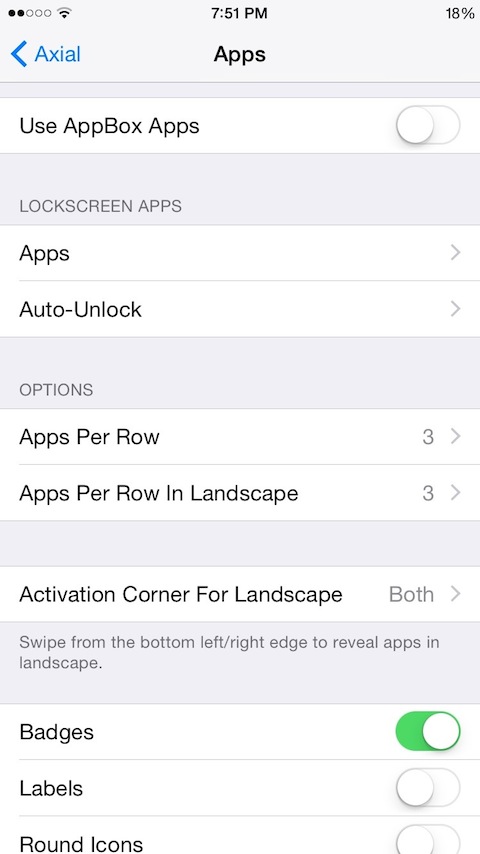 See larger Screenshots below..