This item is now Free.
Compatible with iOS 7, 8 and 9

Did you ever wish you could import profile pictures of your friends from various different sources to the Contacts app without having to do it manually?

Choose to import from your local WhatsApp or FB-Messenger Storage or online from Twitter or Gravatar, or download an image by specifying a URL. Supports Single- and Multiple-Selection.


Works on iOS 7.0.0 - 9.x
(WhatsApp- and Messenger-Features requires the respective App to be installed)

App is added to Home Screen.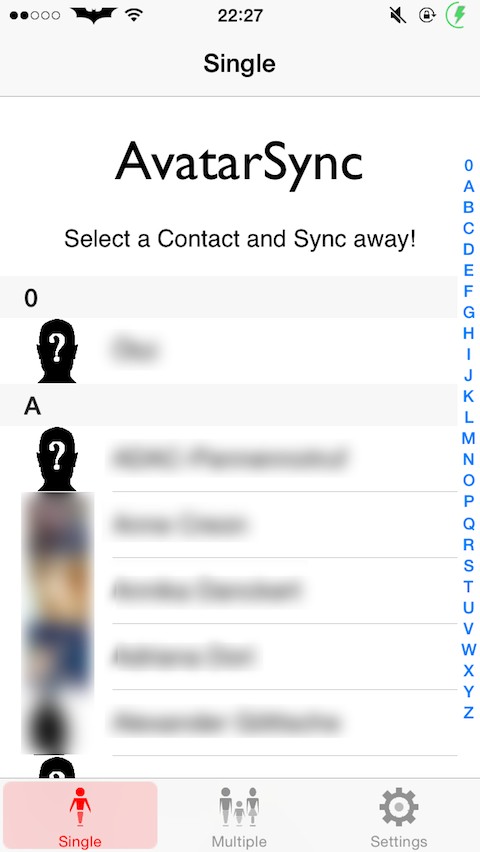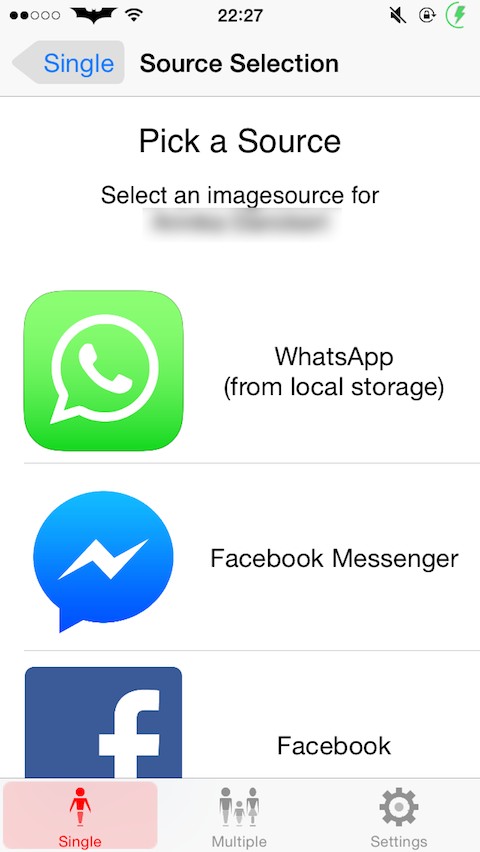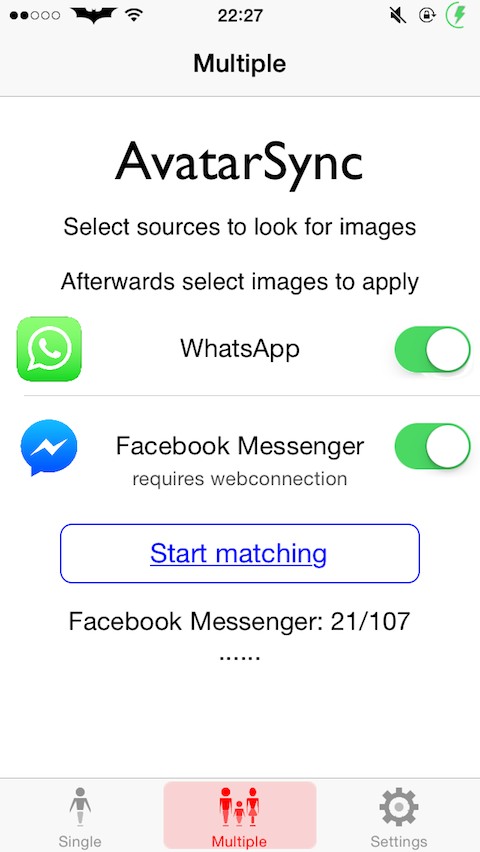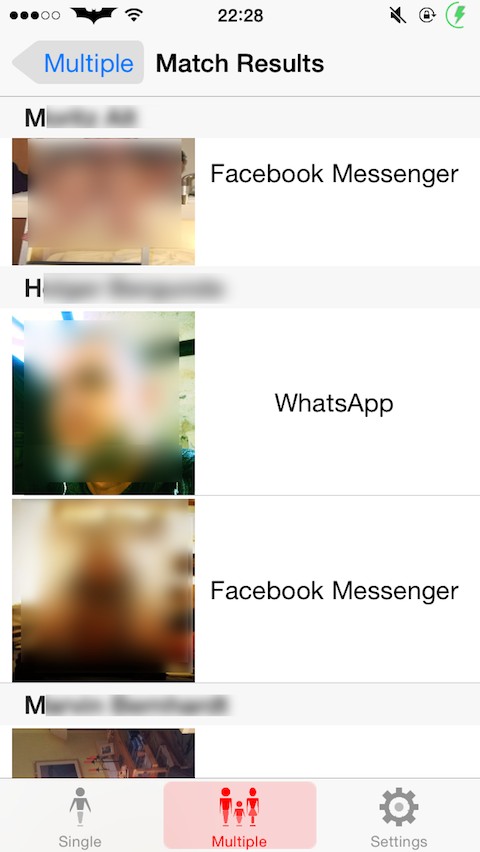 Note: Facebook+FB-Messenger no longer store contact information in an accessible way, so it has been removed for now

- Fixing Whatsapp again