Compatible with iOS 7 and 8.

Displays the city or town of the person calling at the bottom of the screen.
Displays the city/town on the recent calls list in the phone app.

Local dialling prefix can be configured in Settings>AreaCodeDisplayPro

*Land line phone numbers only, does not work for mobiles as they don't have area codes.

This replaces `UK Area Code Display`. If installed, this pro version will remove the tweak. `UK Area Code Display`.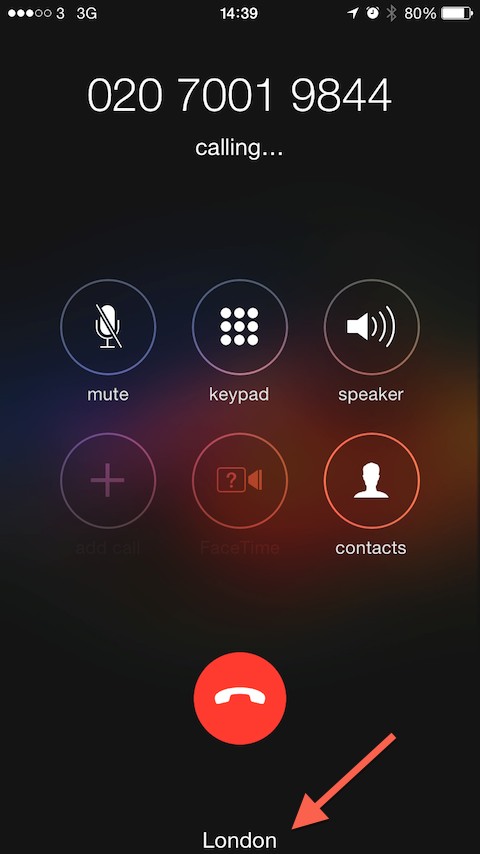 Countries Supported:
1 Canada, 1 Puerto Rico, 1 United States, 7 Kazakhstan, 7 Russian Federation, 20 Egypt, 27 South Africa, 30 Greece, 31 Netherlands, 32 Belgium, 33 France, 34 Spain, 36 Hungary, 39 Italy, 39 Holy See (vatican City State), 40 Romania, 41 Switzerland, 43 Austria, 44 Isle Of Man, 44 United Kingdom, 46 Sweden, 47 Norway, 48 Poland, 49 Germany, 51 Peru, 53 Cuba, 54 Argentina, 55 Brazil, 56 Chile, 57 Colombia, 58 Venezuela, Bolivarian Republic Of, 61 Australia, 62 Indonesia, 66 Thailand, 81 Japan, 82 Korea, Republic Of, 84 Viet Nam,86 China, 90 Turkey, 92 Pakistan, 93 Afghanistan, India,94 Sri Lanka,98 Iran, Islamic Republic Of, 212 Morocco, 213 Algeria, 216 Tunisia, 218 Libya, 220 Gambia, 221 Senegal, 222 Mauritania, 224 Guinea, 225 Côte D'ivoire, 226 Burkina Faso, 228 Togo, 229 Benin, 230 Mauritius, 232 Sierra Leone, 233 Ghana, 234 Nigeria, 237 Cameroon, 238 Cape Verde, 239 Sao Tome And Principe, 241 Gabon, 242 Congo, 243 Congo, The Democratic Republic Of The, 244 Angola, 245 Gui nea-bissau, 249 Sudan, 251 Ethiopia, 252 Somalia, 254 Kenya, 256 Uganda, 257 Burundi, 258 Mozambique, 260 Zambia, 261 Madagascar, 263 Zimbabwe, 264 Namibia, 266 Lesotho, 267 Botswana, 268 Swaziland, 269 Comoros, 290 Saint Helena, Ascension And Tristan Da Cunha, 299 Greenland, 351 Portugal, 352 Luxembourg, 353 Ireland, 355 Albania, 357 Cyprus,358 Finland, 359 Bulgaria, 370 Lithuania, 371 Latvia, 372 Estonia, 373 Moldova, Republic Of, 374 Armenia, 375 Belarus, 381 Serbia, 385 Croatia, 389 Macedonia, The Former Yugoslav Republic Of, 420 Czech Republic, 421 Slovakia, 507 Panama, 686 Kiribati, 886 Taiwan, Province Of China, 961 Lebanon, 962 Jordan, 965 Kuwait, 966 Saudi Arabia, 972 Israel, 996 Kyrgyzstan, 998 Uzbekistan