Compatible with iOS 9 and 10

Requires 3DTouch capability or comparable tweak.
For devices without 3D Touch, please install RevealMenu tweak

3DAppLock is a tweak that will make it ridiculously easy to protect your private content in apps and secure it from needy eyes.

This tweak allows you to simply Force Touch any icon and select the "Lock App" action. This will lock the app under your fingerprint and also a secure passcode you choose.
No more hassling with complex tweaks, just Force Touch and lock apps that have sensitive information. If you're in a tight situation, it's incredibly fast to protect your content.

Once the action is enabled, trying to access the app in any way (via app switcher, icon-tapping, Spotlight, Siri, everything) will result in a dialog for Touch ID popping up. A "Enter Password" option can be shown under the dialog to quickly enter a password instead.
If the user is not authenticated, access to the app will not be granted and the app will be exited. The app switcher cards are even blurred for locked apps in case your information can be seen from the preview card.
If the user is validated, the dialog is dismissed and the app resumed, making the interaction minimal but effective and secure.

There are options to configure in Settings, and you can customize how the 3D App Menu action and passcode screen look as well as safely unlock all your apps or change your backup password.

I believe this tweak has a lot of potential if used the right way. It makes it fast, clear, and accessible to keep prying hands from accessing your pictures or other sensitive data.
Now you can feel safe handing your phone off to someone else to do something knowing your information is locked behind your fingerprint and a passcode.

I hope you all enjoy this tweak! I will be giving extensive support for this tweak and will be available via Twitter or email, both accessible through the 3DAppLock preferences pane!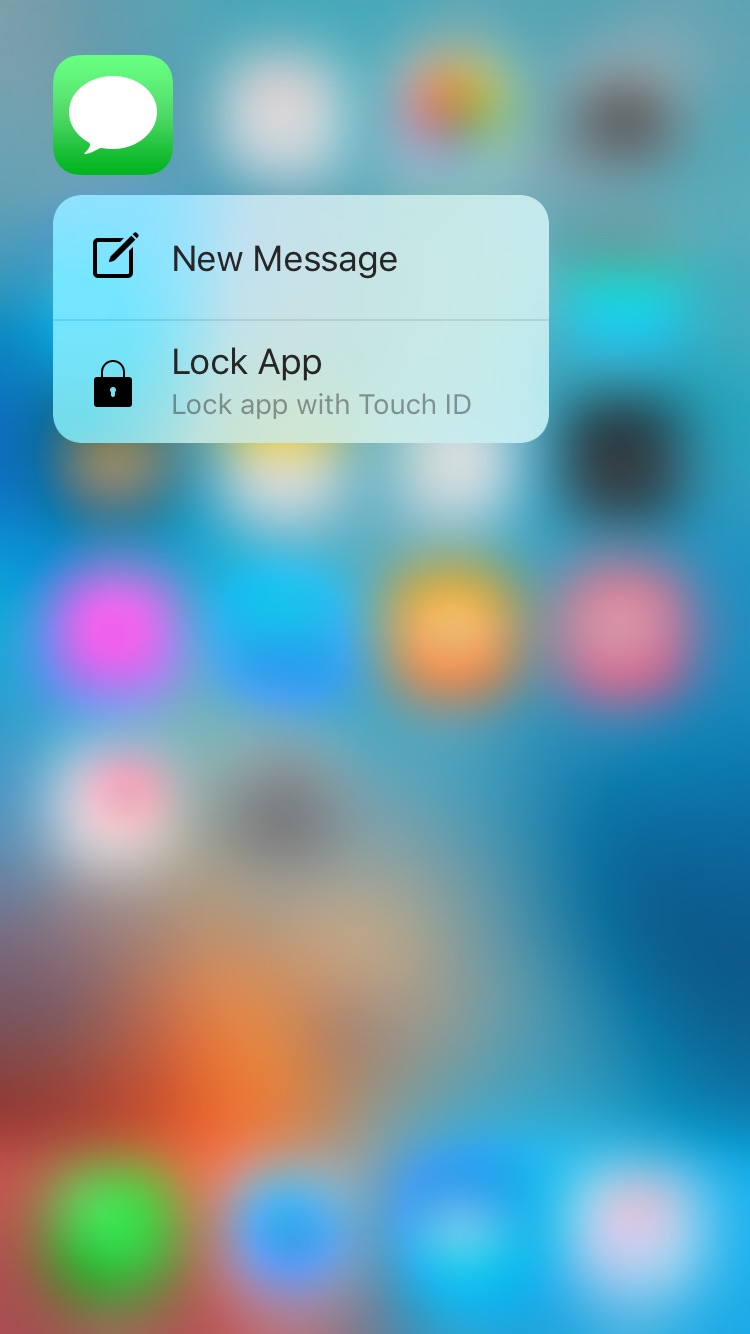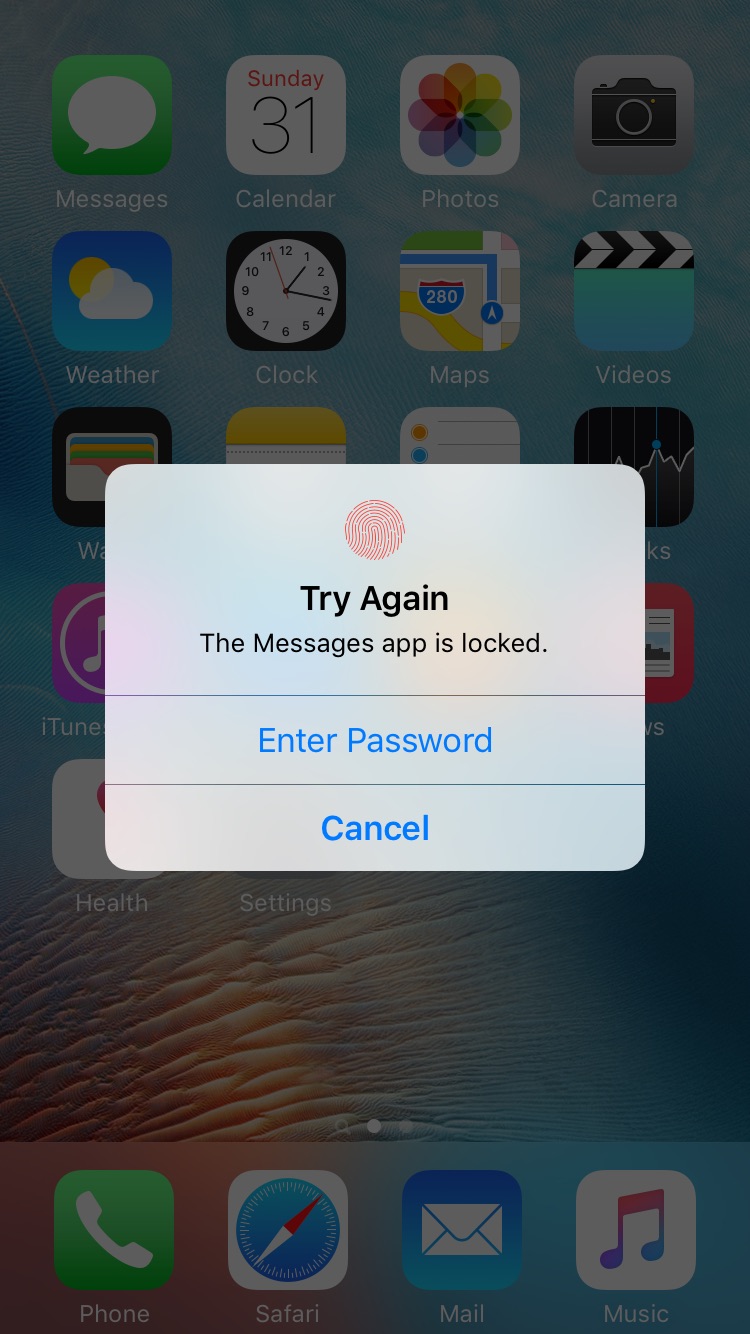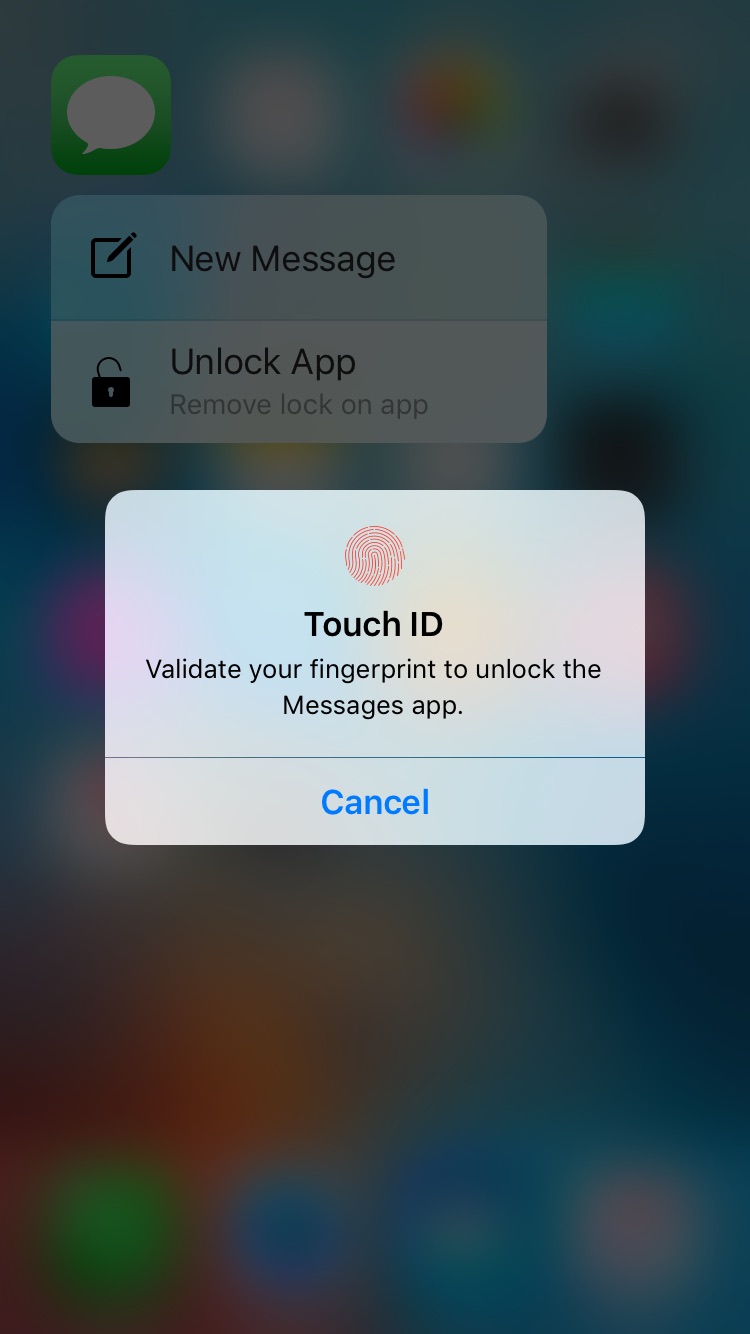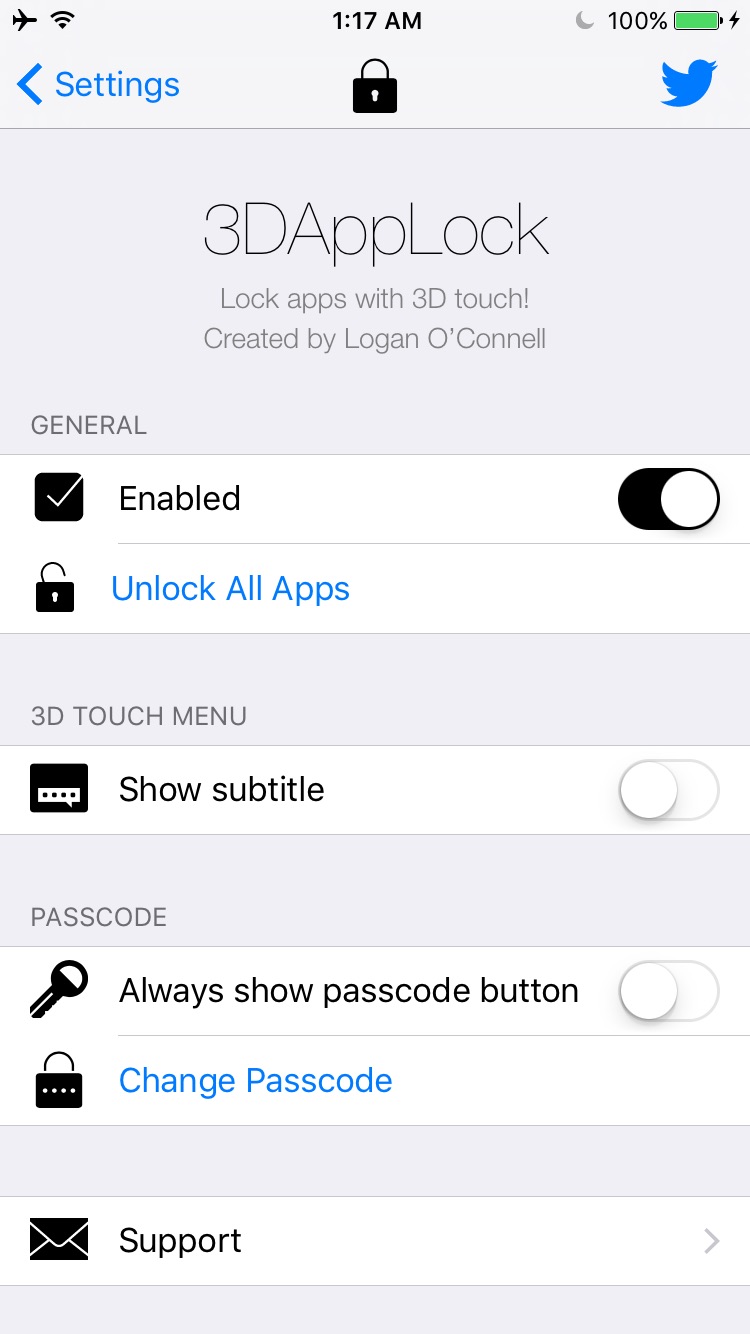 Advertisements
Recent changes
Fixed CoreFoundationVersion check for iOS 10.2

Updated for iOS 10