Masq
-
Custom artwork themeing & now-playing view enhancements!
Compatible with iOS 10.
Features:
-Custom artwork themes on Lockscreen & Control Center!
- 8 included themes made by me & support for as many as you can find!
-Compatibility with the majority of existing tweaks (Don't Stop The Party, Colorflow 3, Horseshoe, etc.)! Specific questions/concerns about your favourite? Email me! Not compatible with Acapella 3 in Control Center, but works on Lockscreen.
-Six different now-playing blur-styles for Lockscreen & Control Center!
-Re-arrange your Lockscreen media view!
-Share your musical tastes from anywhere you can change the beat with a custom sharing button, integrated with all your favourite apps! (Passcode required to activate on LS!)
-Control Center enhancements like those from BiggieSmallcc, rewritten from scratch for optimal performance / integration!
-Optimized to be as lightweight as possible , quick theme switching, real-time settings switches!
-With a multitude of more features to come
Instantly make all your friends jealous with this essential tweak for all music-lovers!
I can always be reached for support using the email button found inside the settings page, please do not hesitate to voice your concerns directly to me & I will do my best to provide a satisfying answer! Thank you.
Condifure options from Settings.
Masq Image Album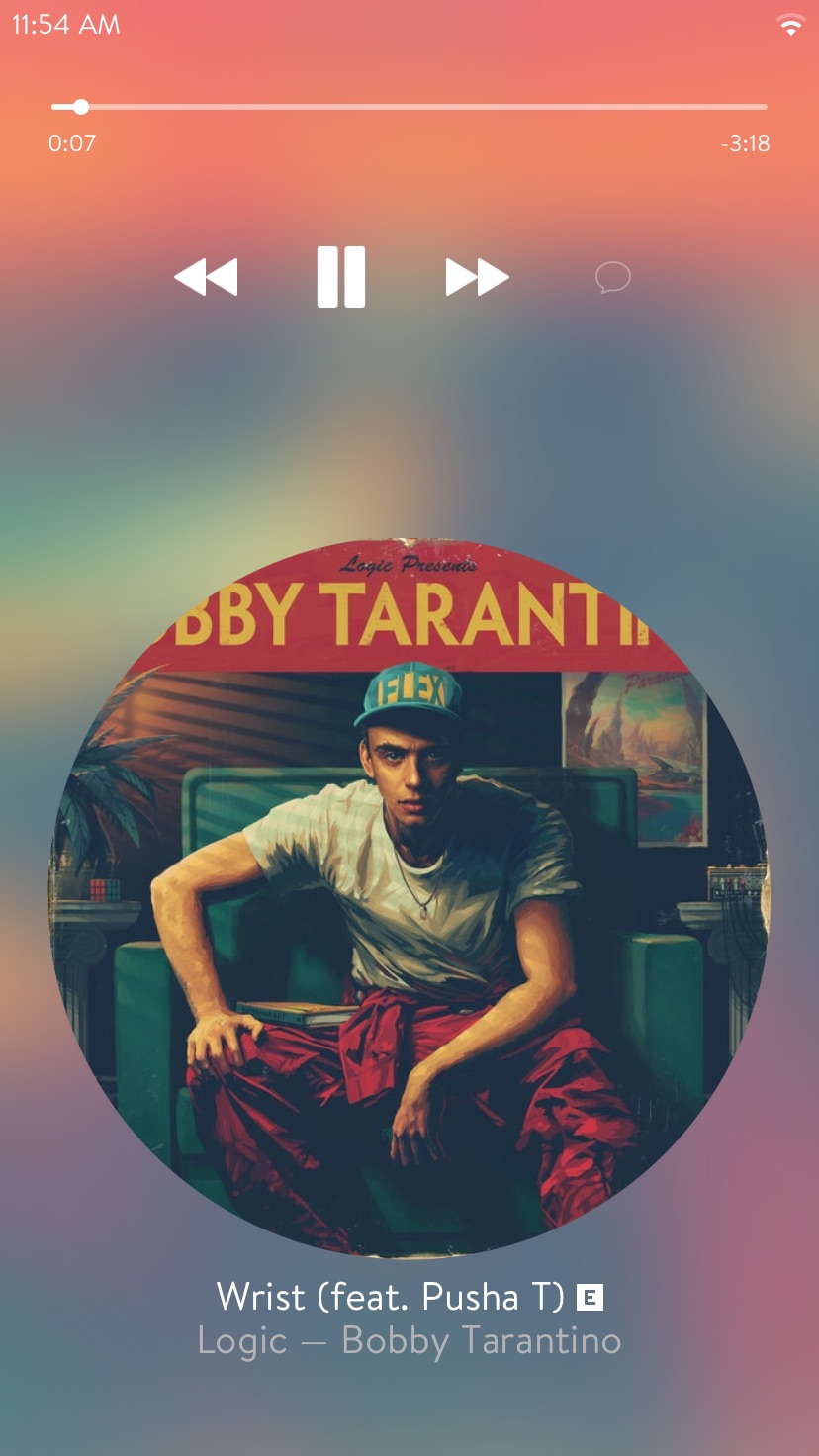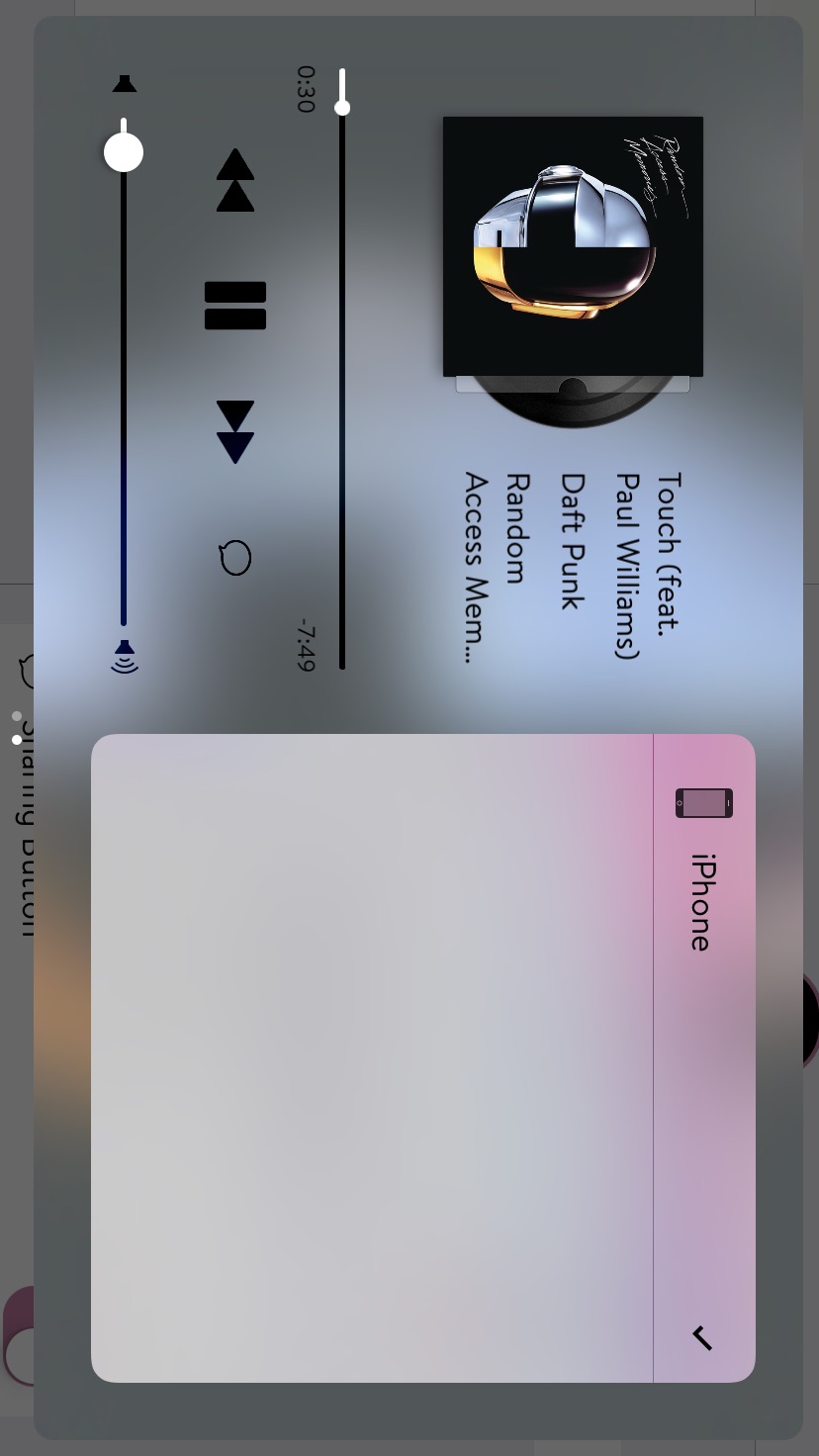 -Sinatra compatibility
-Fixed LSAlbumBlur blocking slide-to-unlock / app grabbers
-Changed LS settings to increment in simple numbers
Thanks very much to everyone who has contributed towards the continued success of Masq!
Remember to read the whole log if you don't want to miss any of the changes !
This update includes a whole lot, such as an entire rewrite of CC features, new Now-Playing Background styles (supporting 10.x!), Dynamic Theme Support for LockScreen, and many other compatibility improvements / futureproofing for improved result in landscape orientation, speed, rtl language , firmwares, tweaks (such as ColorFlow3, Noctis, Horseshoe, Lockmusic, Hotdog, etc.), and most importantly, ensuring it keeps the crispy quick animations & responsiveness of native iOS that we all love.
Check out the image album of more than 20 pictures here to give yourself an idea of what is possible when you put the Masq on..
Masq Image Album
Masq 1.1 -> 1.2 Full Changelog
Control Center feature overwrite! Everything has been rewritten from the ground up with the idea of touching as little as possible to ensure we only do a little, but still bring big results.
Did I say big? Choose between a bigger album art (and themes) when checking out your media page, and that old tiny stock look so you can admire all that empty audio picker space!
Wanna live big all the time? Choose the new Revolutionized view (compatible with Horseshoe!) so you can see all your Masq themes in greater detail, no more squinting!
Retirement of old 10.2 only CC blurs for new Album Art background styles that work across all devices on iOS 10 firmwares, because nobody should have to miss out !
More unique & outstanding than before, it's a change I'm sure many will appreciate aesthetically & performance wise
Dynamic Theme Support for Lockscreen: Now you have the power to give your themes a spinning animation (spinning cd where?), designated by an emoji at the front of it's name.
* Dynamic themes are places at the bottom of the theme picker list, and will not appear in the Control Center picker.
Cleaned appearance of the Revolution compact view when no music is playing (Big issue for users of Horseshoe)
CC compact view now sizes based on how many media buttons you have available (perfect for Apace)
Logical Control Center presentation does it's best (and I like to think it does it well) to show you exactly what page you want when you swipe up. Why think for yourself when 60%* of the time it works every time? *results may astound you
Updated Social icon to use the stock iOS icon, because a system on iOS should feel like Apple.
Fixed minor issues related to the media buttons
Compatibility improvements/fixes for many tweaks, basically anything that exists in the Control Center or Lock Screen should show it's best self when used with Masq
Hide media elements on Lockscreen, because why use a volume slider when theres two buttons right on the side of the device!
A greater range for positioning your media views on Lockscreen
Optimized performance tweak-wide! I care extremely about keeping Masq's as snappy as iOS should be, and am happy to say you should see performance improvements in all cases after the work I have put in