Compatible with iOS 4, 5, 6, 7, 8 and 9
Cloak annoyance items! Now support below items.

- Activity
- ControlCenter
- Menu
- NotificationCenter
- Preferences
- StatusBar

Activity and Menu cloaking feature support third-party(AppStore) app defined item.
Additionally, Statusbar time string custom format feature. (e.g. Month/Day/Year Hour:Min)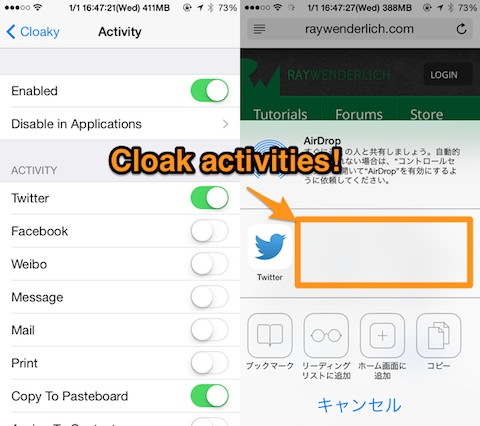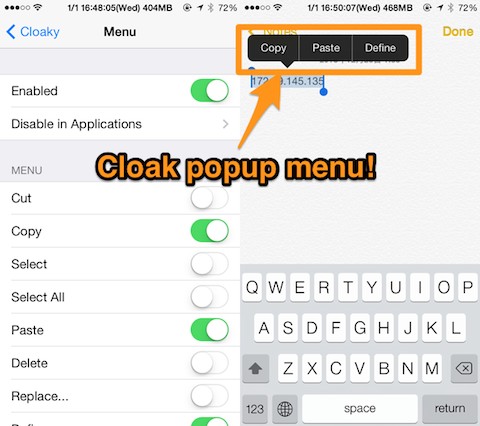 Recent changes
- [Preference] iCloud cell add to safelist on iOS 9.1+ to avoid crash when launch Preference.app.
- Fixed fail to load PreferenceBundle on iOS < 9.0.

New
- [All] Support iOS 9.3.
- [Activity] Add "Duplicate" option.
- [Statusbar] "fd" and "FD" special format.
- [Statusbar] Add "PersonName" and "Student" options.

Fix
- [Statusbar] "Cellular" special format.